New features are ready: Account Performance, demo trading for cryptos and hotkeys for drawings

Ready for the next release? So, today we present you a new panel, called Account Performance which will become indispensable during testing automated or manual trading systems. Besides, we have implemented a demo trading for cryptocurrencies, thanks to which you can test trading strategies in real time. Additionally, at the request of our users, we've added Hotkey buttons for drawing tools.
Let's dive into the details of new features.
Account Performance panel
As you know, it is not enough to create a trading system and immediately launch it. On the next step, you should to test it and analyze the results to further optimization and enhancement. For this goal, we have developed a special Account Performance panel, which automatically collects the results of all executed trades and displays them in a chart view. Detailed statistics on the performance of the trading system will allow quantifying the risks and profitability.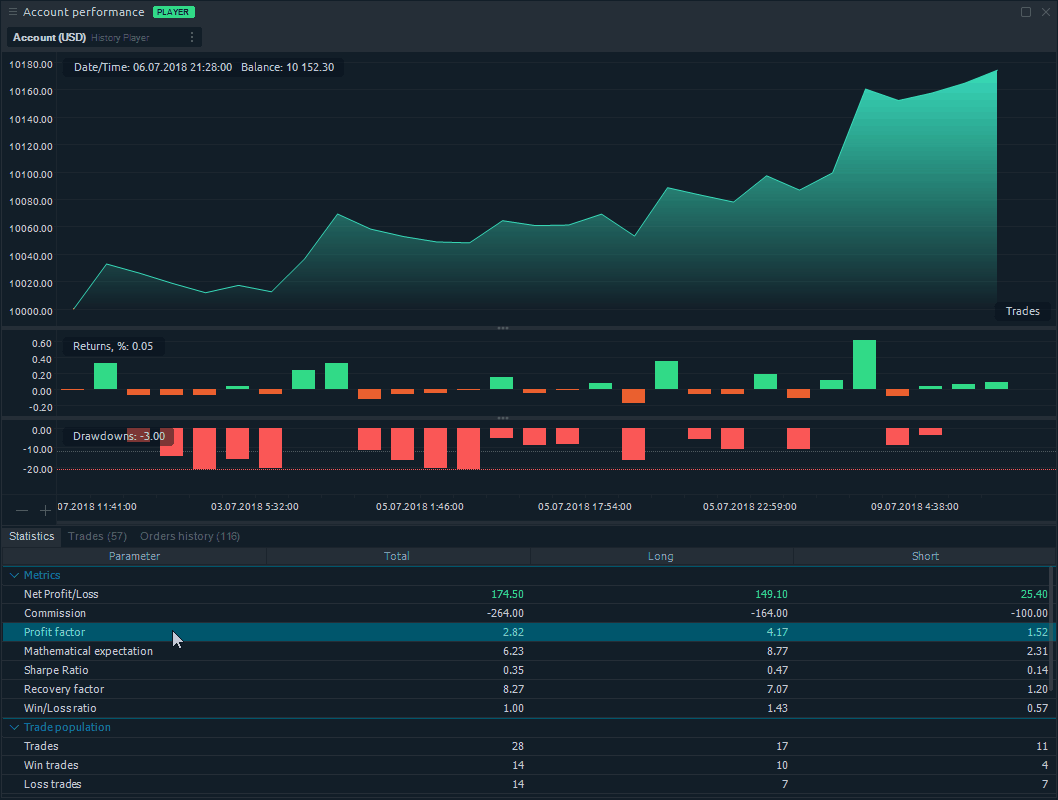 Demo trading for digital assets on any crypto exchange
Most crypto exchanges do not offer demo trading for digital currencies. This restriction forces traders to test new trading systems with real money, that increases the risk of losing capital. The developers of Quantower implemented the functionality of a trading simulation, which will allow you to test a trading system or idea without risking real money, and improve trading practice using real-time data of connected crypto exchanges. It means that a trader can trade cryptocurrencies without having a trading account with a particular broker or a crypto exchange.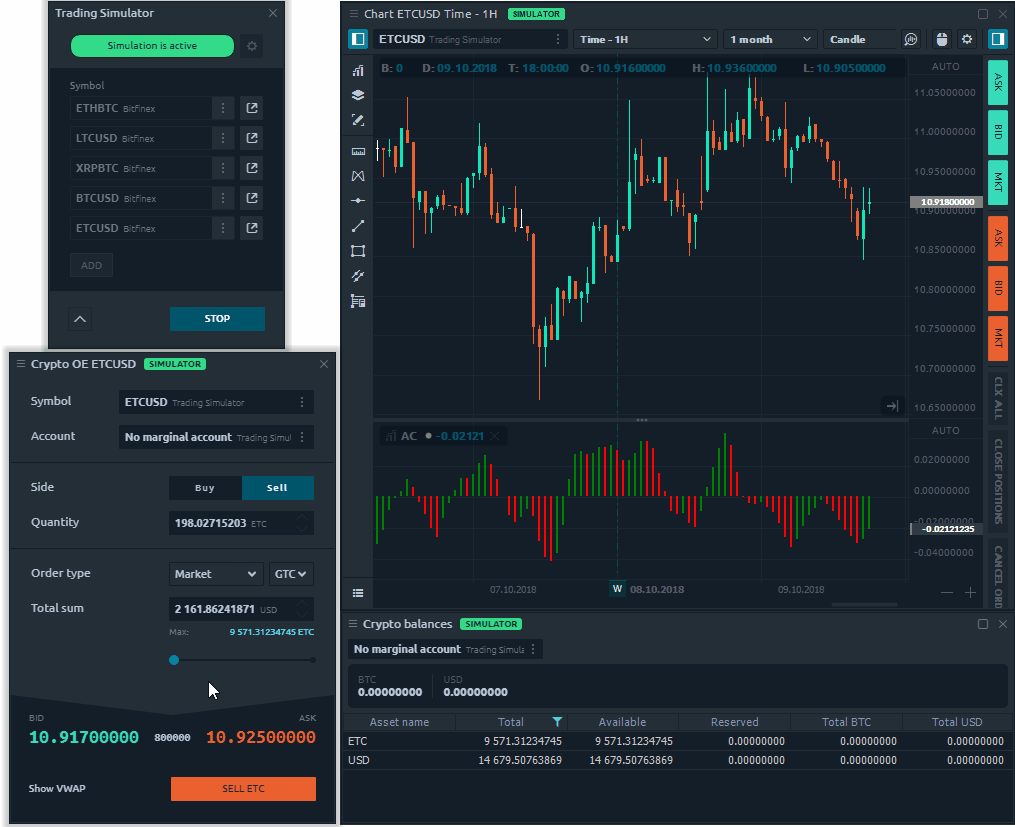 Five steps for cryptocurrency demo trading
Activate the connection to one or several crypto exchanges available from the connection list and launch the Trading Simulator panel.
Choose a trading symbol for testing.
To simulate marginal trading, in the settings panel specify the netting type for positions. In case of exchange execution, deactivate Marginal trading mode.
Use the Crypto OE panel to exchange one currency for another.
Analyze trading results using the Account Performance panel
Keyboard Shortcuts for drawing tools
We have added Hotkey buttons for drawing tools at the request of our users. Each time traders add a new drawing to the chart, they had to go into the Drawing library menu, find it in the extensive list and add to the chart. With frequent use of drawings, this procedure is slightly tiring. Although a trader can add any drawing to his favorites list for quick selection, some users prefer to use Hotkey Buttons for this purpose. Set up a Keyboard Shortcut combination for the necessary drawing and call it immediately.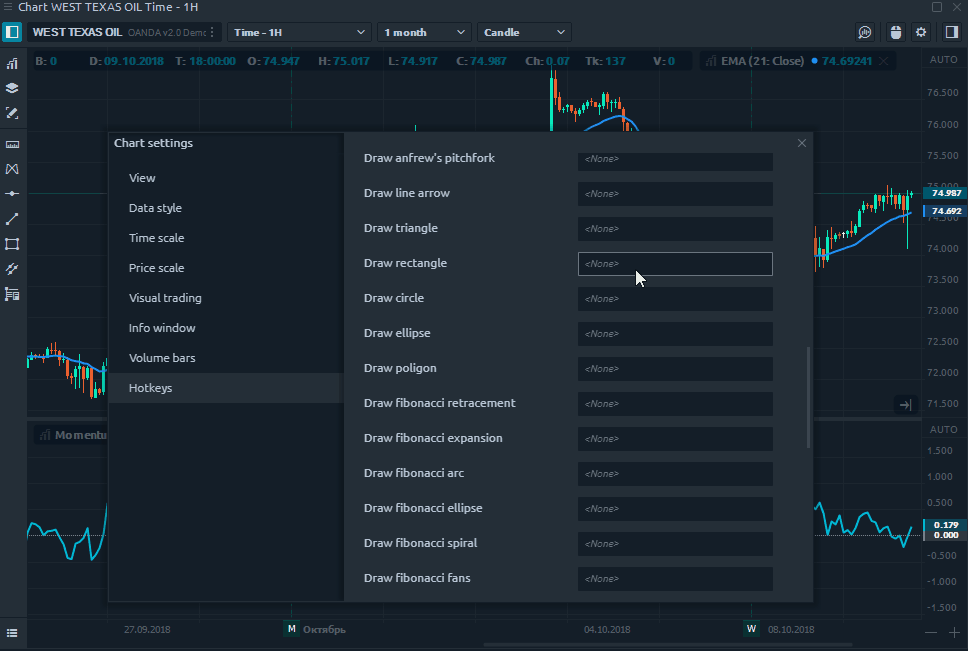 We hope that you will like the new functionality and will be useful in trading practice. If you know how to improve it, share with us the idea, and we will implement it.
Comments