5 new features for DOM Trader panel. Exante Connection and two coloring themes

Connection to Exante Broker
Another new trading connection has been added to the Quantower platform. Meet Exante, a European broker that provides direct access to 50+ markets in the US, Europe, and Asia. Thanks to the wide coverage of the markets, you can trade Stock, ETFs, Forex, Futures, Options, Bonds from one account.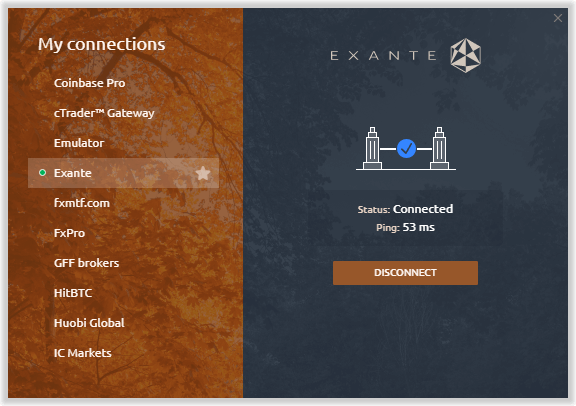 See our documentation for detailed instructions on how to connect to Exante. If you already have an account with this broker, you can trade through our platform.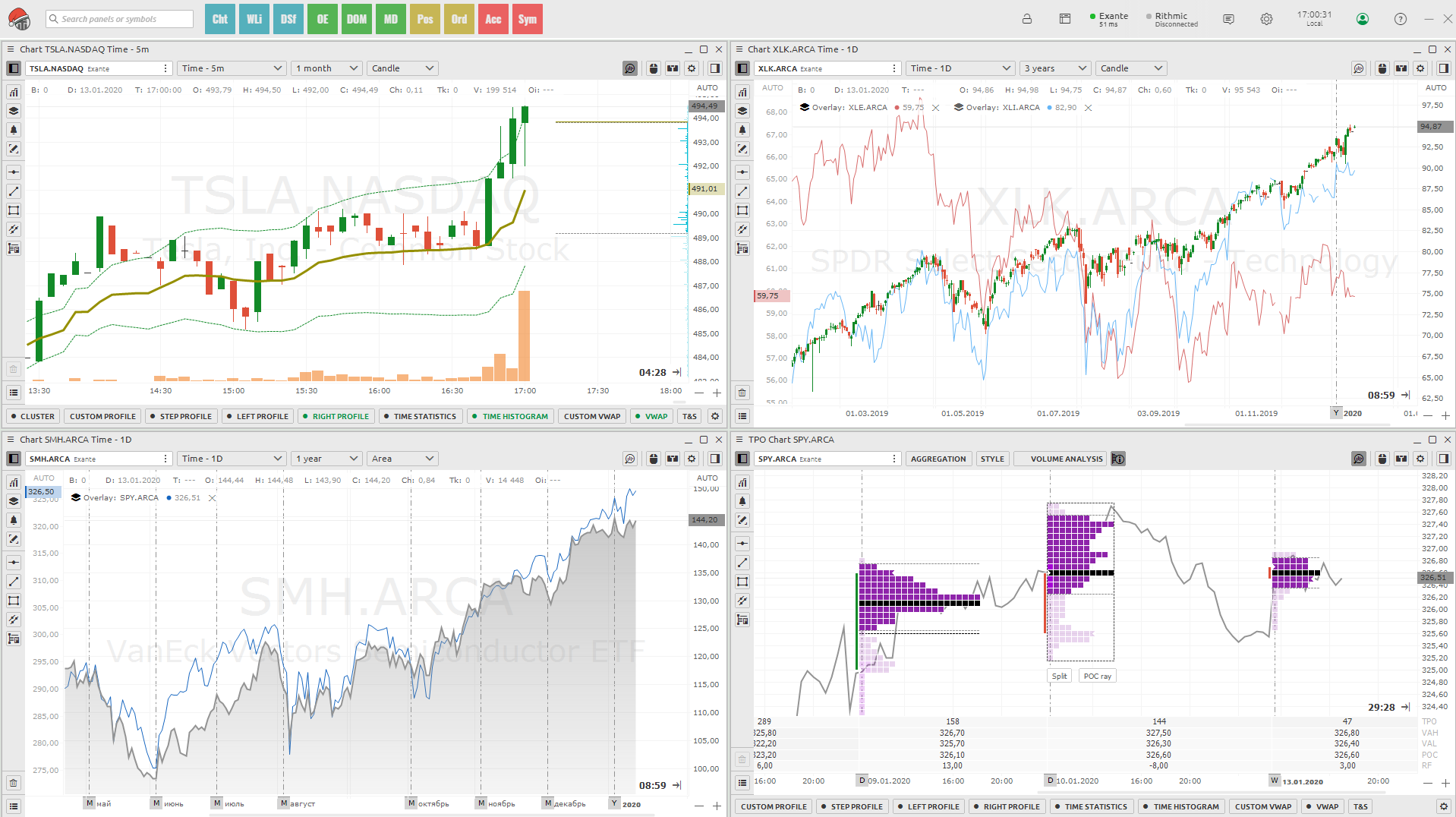 DOM Trader Improvements
Finally, it is time for the improvements in the DOM trader panel that our users have requested. This release includes only some, but important part of the functionality.
Volume Profiles
Added 3 new columns for volume profiles, in each of which you can set any data type with different periods. Also, in the settings, you can set the custom session, within which the profile will take into account the executed trading volume.
You can add profiles to the panel, as well as change data types and period, in two ways:
via the panel context menu (right-click on column headings);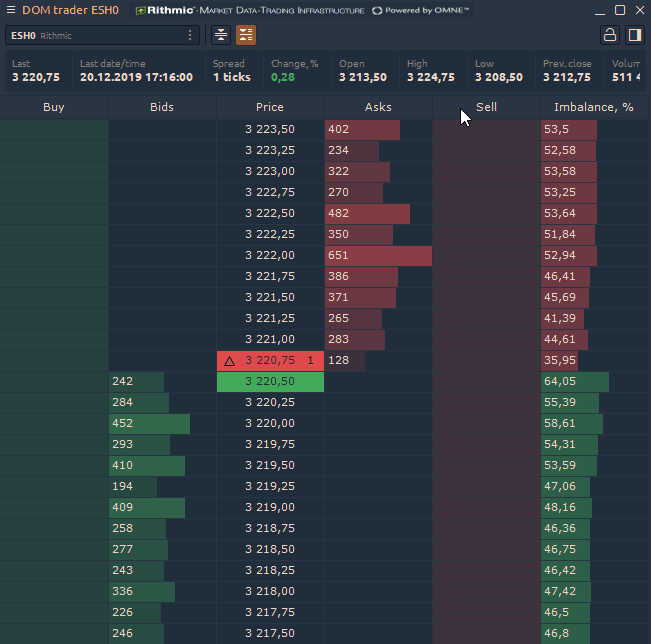 through the General Settings of the panel in the Profiles section.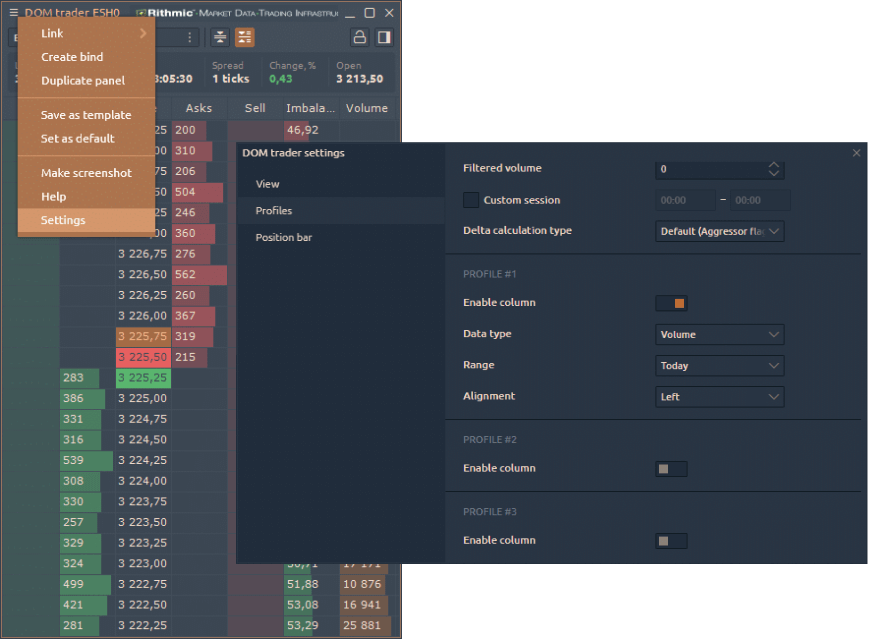 Imbalance
This histogram shows the percentage of how much the volume of buy orders exceeds the number of sell orders (and vice versa) for each price level. It measures whether the limit order book is buy or sell heavy. The more the imbalance exceeds one side, the higher the probability of price movement towards the imbalance. In fact, it is a good predictor of price direction.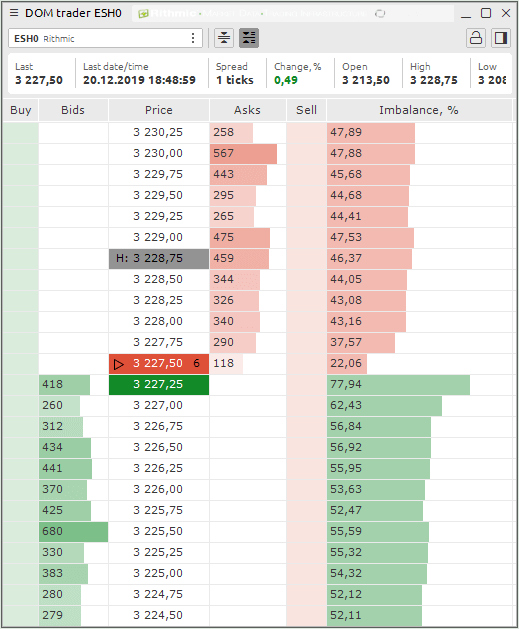 New Trading Buttons
In addition to the existing buttons for Market orders, we have added a list of buttons for canceling limit orders and closing positions:
CLX button cancels all orders and closes all positions for the selected trading symbol
Flatten button closes all positions at the current market price
Cancel buttons revoke the corresponding orders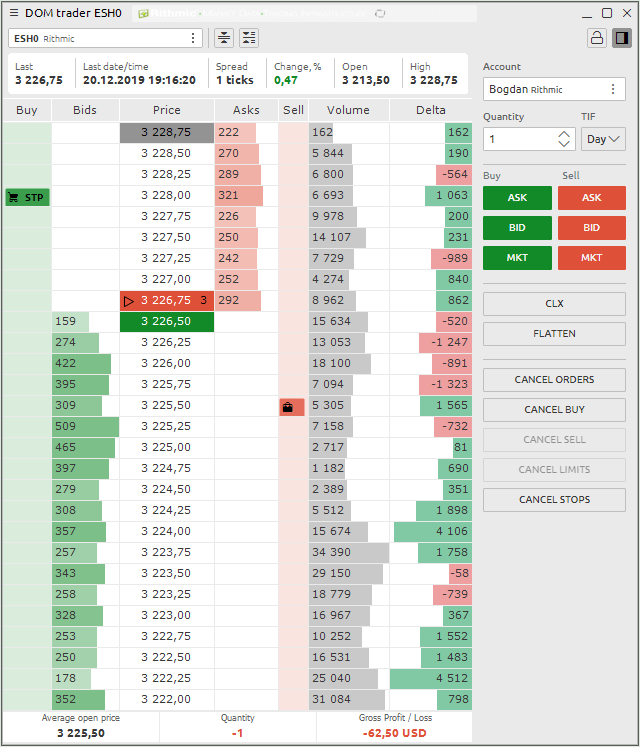 Minor changes — Auto Center, Coloring modes for Bids / Asks
Auto center button holds the position of the best bid / best ask in the center of the price ladder.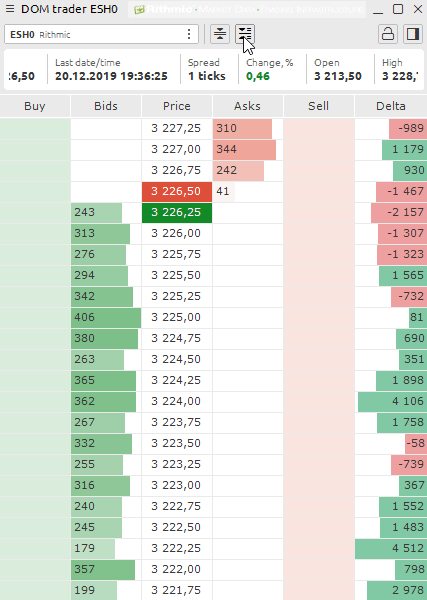 Added the coloring modes for Bids / Asks columns — Histogram, Gradient and Combine mode.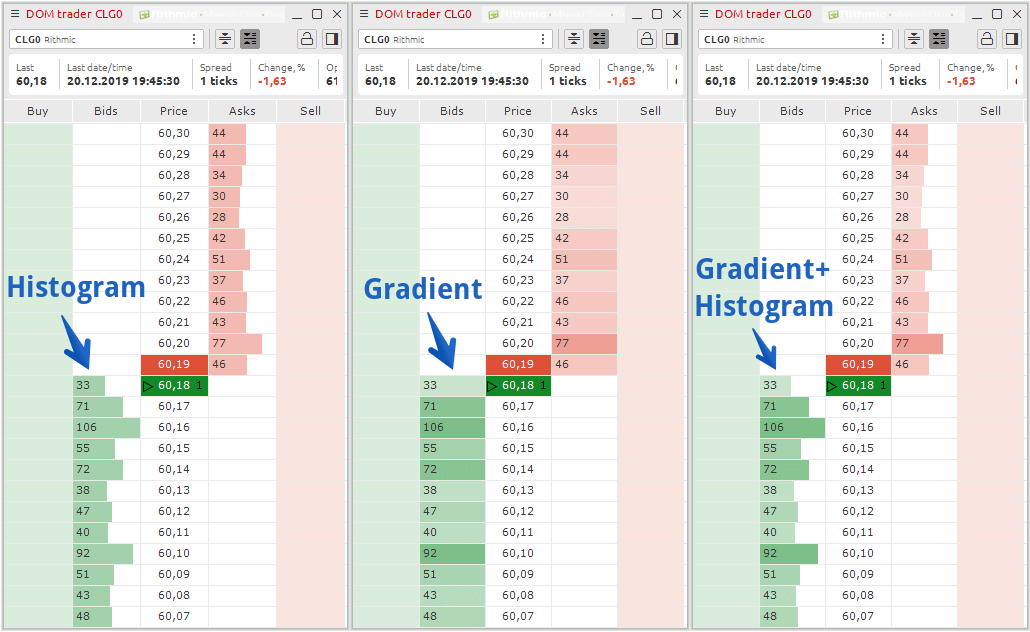 New Coloring Themes
In addition to existing color schemes, we've added 2 new ones — Light Forest and Grayscale.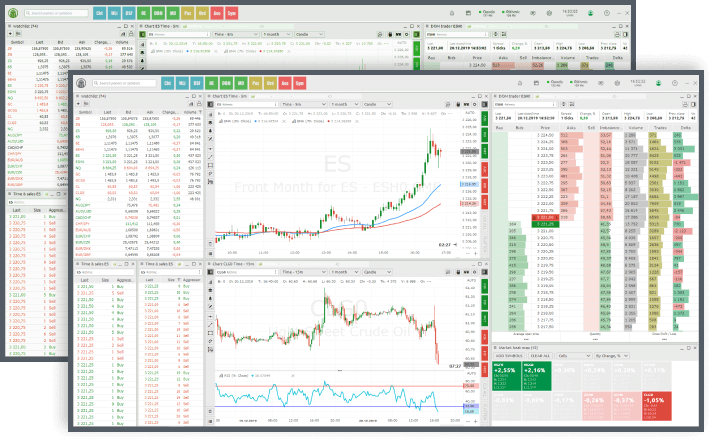 To switch Quantower to another coloring theme, just go to the platform's General Settings and in the General category, you'll be able to choose from seven modes under "Theme".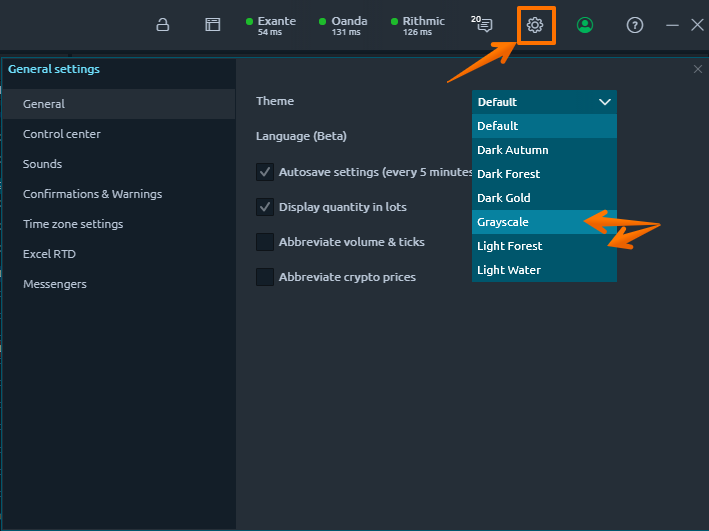 As always, we're grateful for your feedback — it helps us to create a better platform so we welcome your comments, good and bad.
Comments