Kimura Trading & Trader'sWay, Templates for Power Trades, and other goodies

New cTrader brokers, indicators, visual improvements, and most importantly, improved performance and stability of the application. All this is available in the latest version. Try it now.
Kimura Trading & Trader's Way brokers are available for trading
We continue to expand the list of forex brokers in our platform, which became available thanks to cTrader technology. If you already have a trading account and a cTrader account, you can easily trade with Kimura Trading or with Trader's Way brokers via our platform. To do this, please login with your cTrader ID and confirm your connection to our platform. Have more questions about the connection to these brokers, follow our instructions.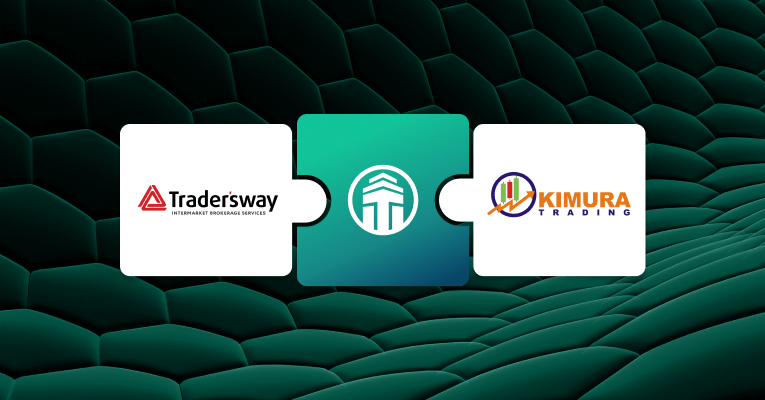 P.S. Please note that trading is available from any cTrader broker through our platform. To do this, select cTrader Gateway from the list of connections and log in to Spotware.
Quantower Algo is now compatible with Visual Studio 2019
With Quantower Algo solution you can create different trading scripts such as indicators and strategies. What is differ Quantower, from other trading platforms - you don't need to study some proprietary language or development environment. You will use the only standard, well-known instruments, that used by developers all over the world.
Starting with the current release, our extension now works in the new and improved Visual Studio 2019 which works faster. Try it now.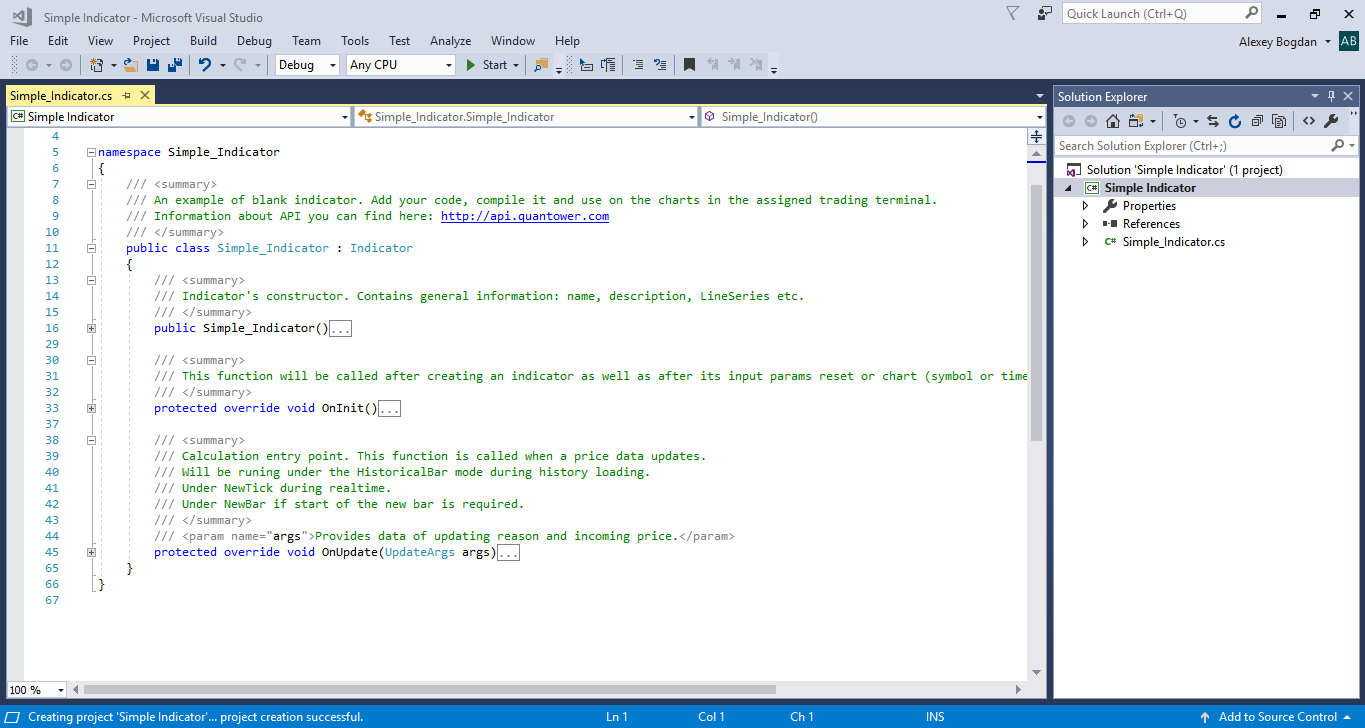 Level 2 Indicator
The indicator shows DOM levels with volumes at each price level directly on the chart. This allows you to monitor changes in the DOM without having to open the panel itself.
In the settings of the indicator, you can specify the required number of levels, colors, as well as the width of the occupied area on the chart.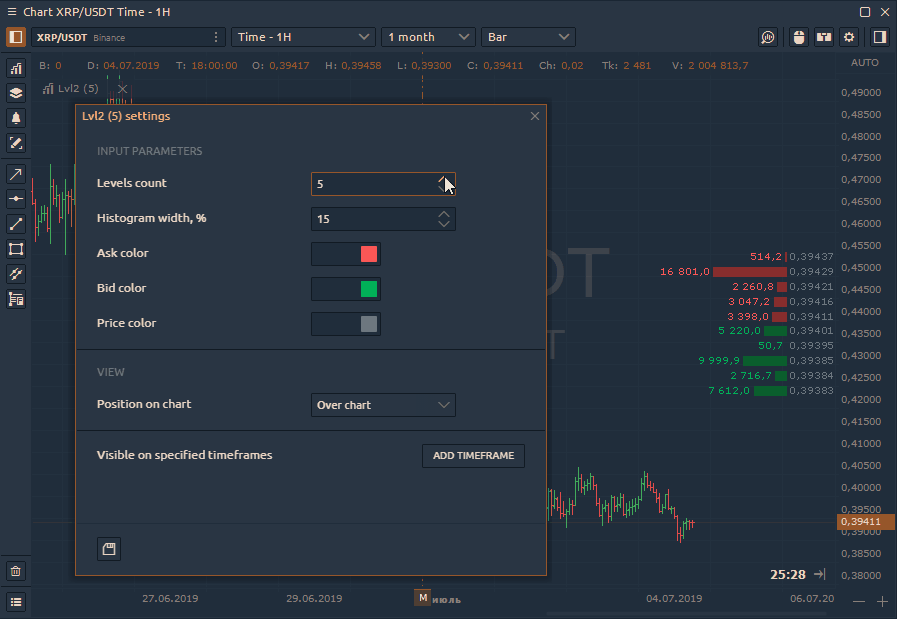 Indicator of Separated ATRs
This is a volatility indicator that shows the difference between the two ATR indicators:
the first ATR takes into account only the growing bars
the second ATR only counts falling bars.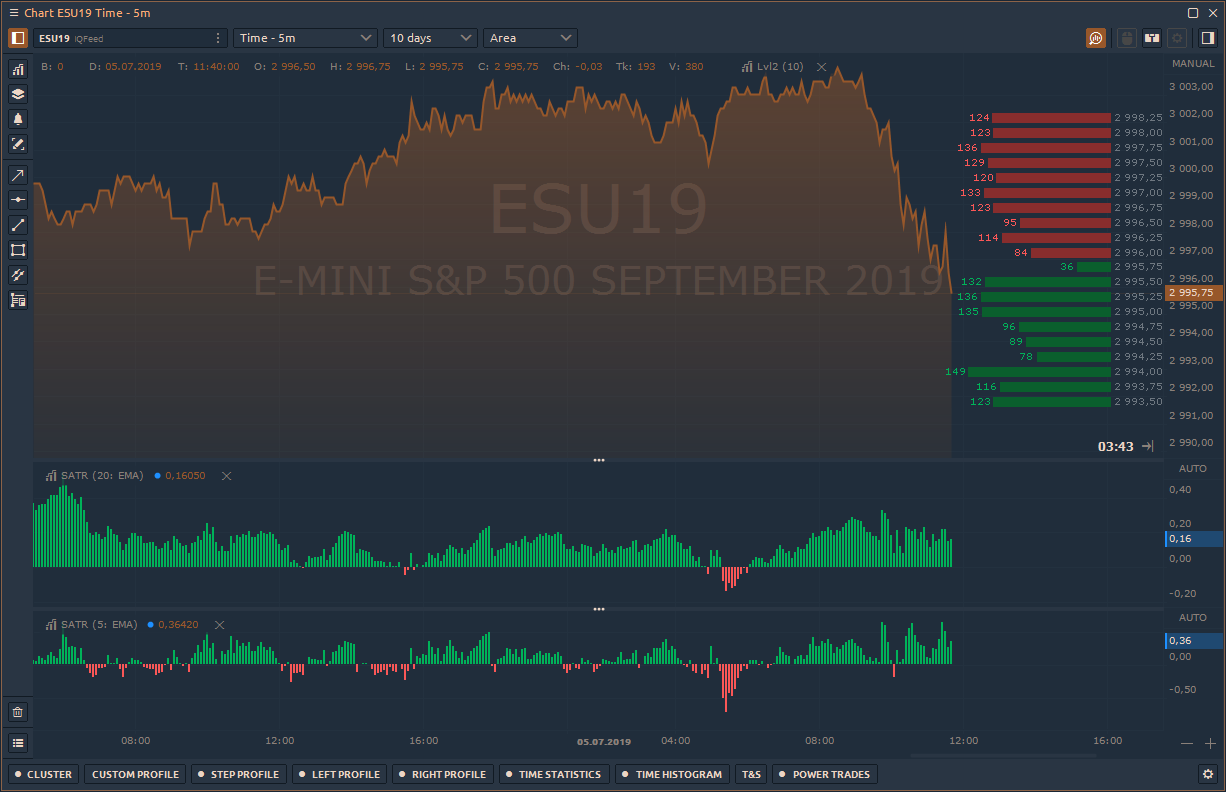 Symbol Description on the chart
On the background of the chart, we have added the name of the trading instrument, which you can optionally enable/disable in the general settings of the panel.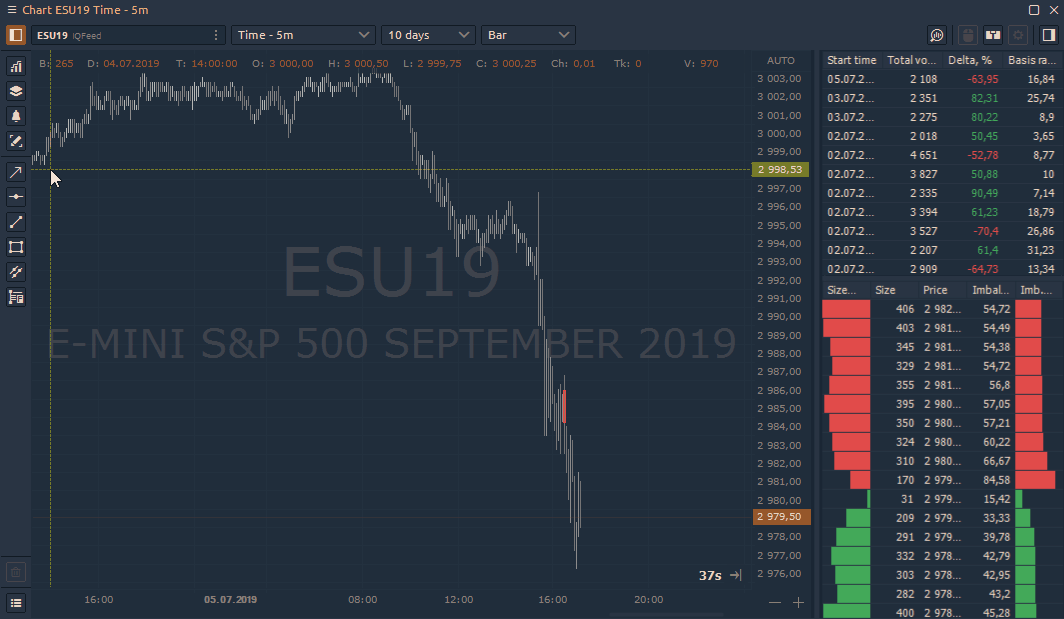 Comments