New version of Quantower platform is here - 1.0.22

In each new version of Quantower, we strive to introduce small but extremely useful features that will allow traders to make the right trading decisions even faster. And today we are glad to present one more update, which included several interesting tools and features. 
Custom Templates
Creation and customization of the chart view with all necessary indicators and other parameters is an important task for every trader. But such action will take a long time for several instruments. Therefore, we suggest using Templates.
This is a fabulous and convenient solution that allows you to customize any panel or Bind at your discretion, save as a Template and at any time use it for other trading instruments or workspaces.
In addition, you can share your template with other traders. All templates are stored in folder \Quantower\Settings\Templates. The platform provides several predefined templates: 

How to create a custom template?
You can create a custom template in three simple steps:
Customize the panel as you wish and select "Save as template" in the panel menu;
Specify the name of the template, set its short name and save it. If necessary, you can replace existing templates;
Now the template can be launched through the Sidebar screen of our Control center. In addition, the saved template can be added to the Favorites bar on the Control center.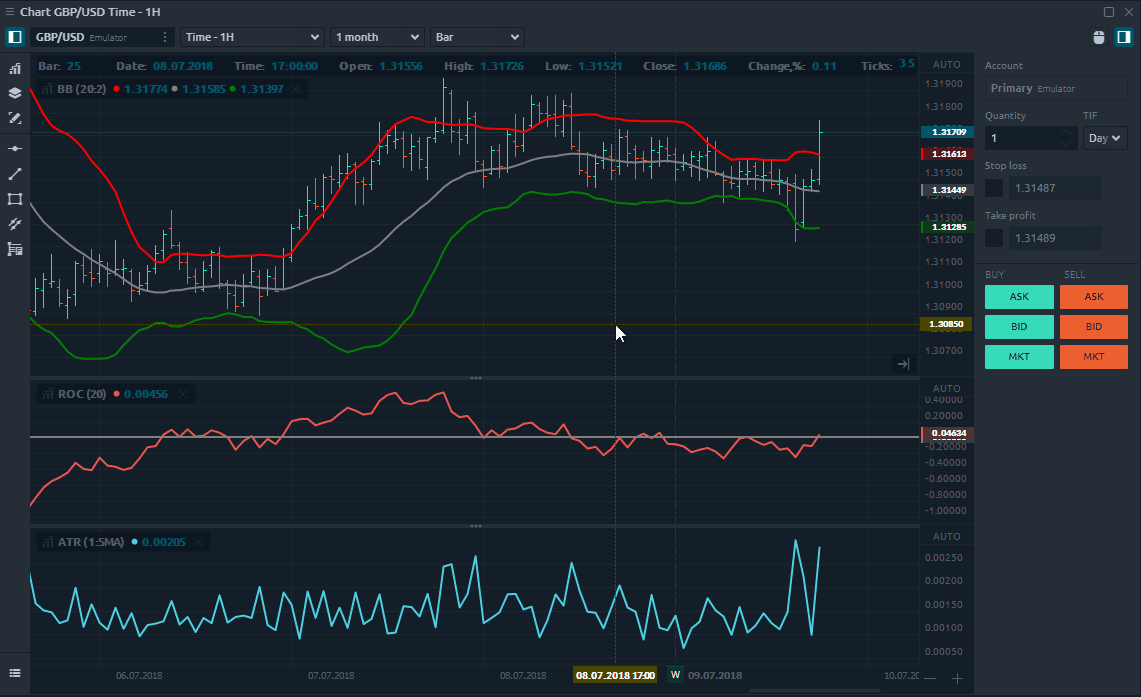 Order Entry for crypto connections - Crypto OE
With each new release, we strive to add a new (more familiar) functionality for crypto connections. This time we released Crypto Order Entry, which allows you to set the order quantity and immediately see the amount of the currency that will be credited to the trading account. If you need to receive a certain amount of the currency to the account, simply enter the value in the Total Sum field and the panel will automatically recalculate the order quantity.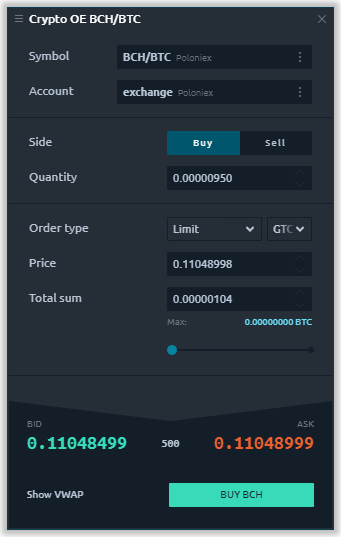 Note: Crypto OE panel works only with an active crypto connection!
Price targets tool
It's highly demanded feature lets you estimate the Risk/Reward ratio of your potential order as well as shows the distance to Take Profit and Stop Loss levels in pips and percentages. The main idea of this tool is to get the major info without actually having to place the orders.
Additional settings for Fibonacci tools
Now all Fibonacci tools allow you to add new levels or customize existing ones. The user can change the level value, the color scheme and the font size of the displayed values. This option allows users to navigate easily and track only important support and resistance levels.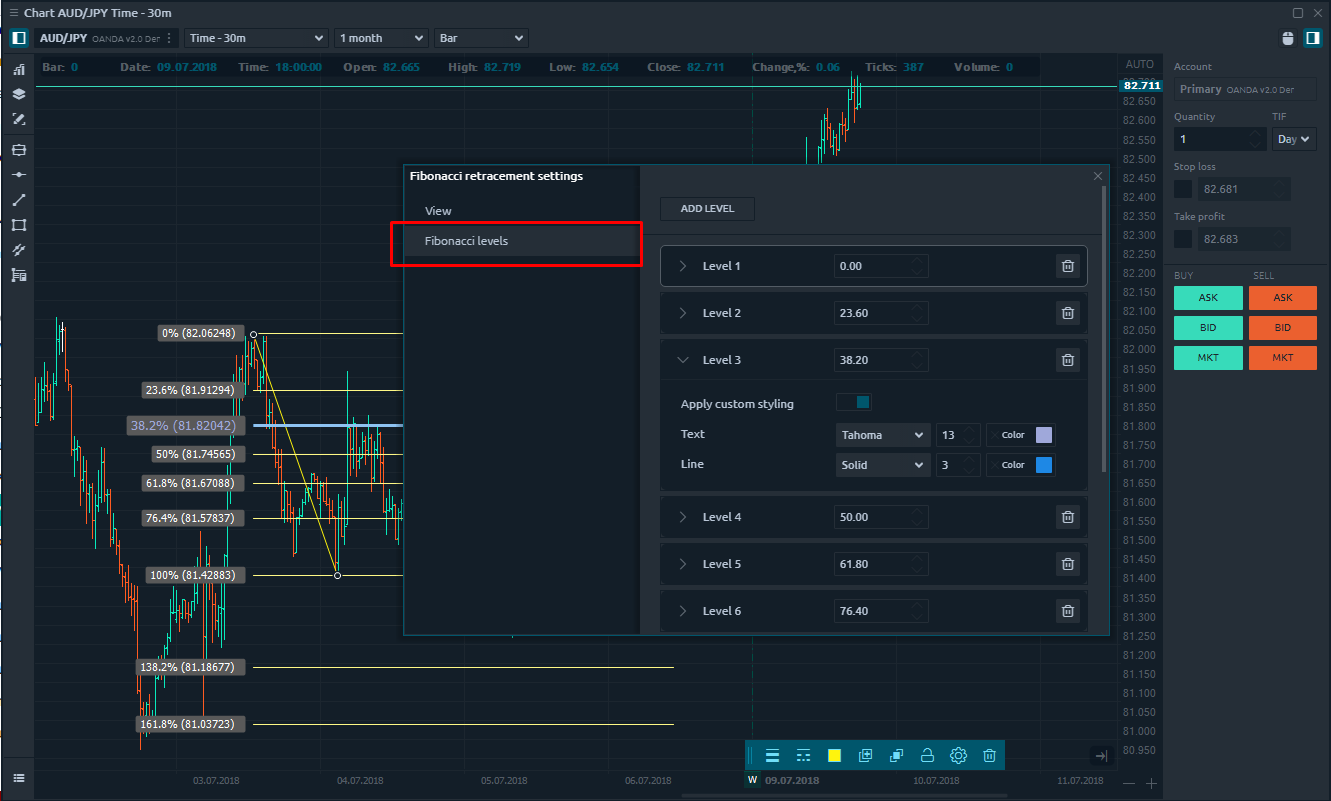 Comments