Meet the new payment merchant CoinPayments!

When we say "usability" — we don't always mean the functionality of our platform and connections. We mean the comfort for the traders on every step of using Quantower, including paying for its services.
That's why we have implemented an ability to purchase Quantower's licenses with crypto coins. We are pleased to present you a new payment merchant — CoinPayments!
This payment aggregator supports more than 1200 different cryptocurrencies, allowing to pay for the license in one click.
How to purchase Quantower License through CoinPayments?
Create a Quantower Account via the website or trading platform. If you already have an account, just log in to the system. Follow a step-by-step guide on how to create a Quantower account.
Go to the Pricing page, select the required license type and its period.
Click on Pay with CoinPayments and follow the instructions. Currently, only 4 cryptocurrencies are available for payment — BTC, LTC, ETH, USDT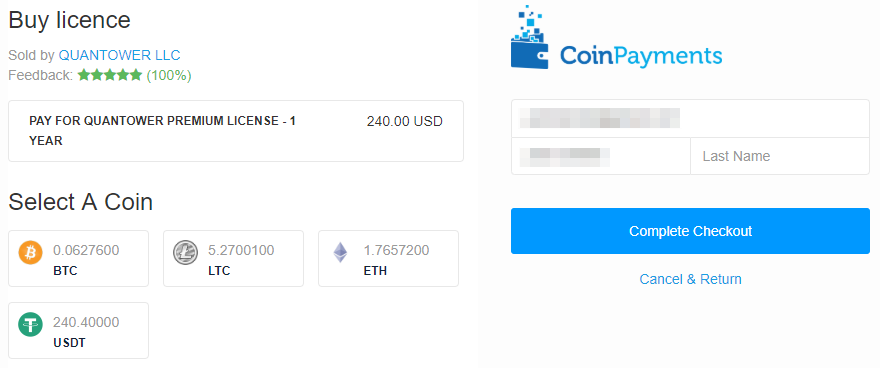 After confirmation of payment, the system will automatically assign a license (usually within 2-3 hours). If you have any questions during the payment process, please contact us via Telegram Support channel, Live chat on the website or email.
Comments