Power Trades Tool, Quick Order Entry, Help Center. New release is here!

Despite the fact that last week we released BitMEX and Symbol Mapping, today we have prepared another batch of new features. The most interesting of them is, of course, the Power Trades tool. But about everything in order. 
Power Trades. New tool for searching huge trades
The cornerstone of the current update is the Power Trades tool, which shows the execution of large volumes in a short time. It can be both a large number of orders with a small volume, and vice versa, several orders with large volumes. In any case, the price will react to these levels.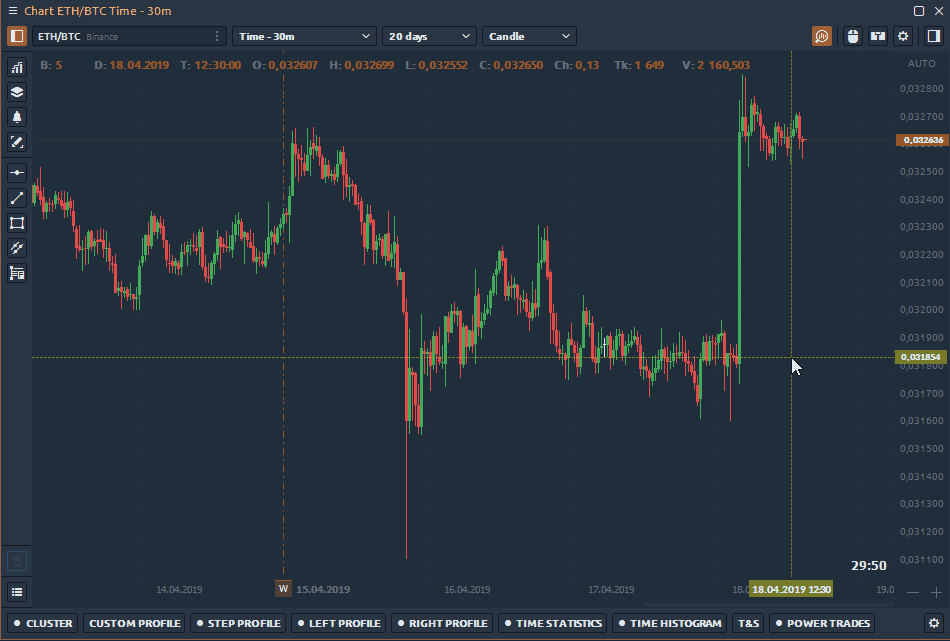 In the tool settings, you can set various parameters that will filter the total volume by time, the minimum or maximum volume value, and the delta. You should also individually select the parameters for each instrument, as they differ in terms of liquidity, number of participants and the nature of the movement.
Quick Order Entry panel
This panel combines Chart Trading and FX Cell functionality, allowing you to see the current Bid/Ask prices of the selected instrument, as well as send orders or open positions by market. But unlike the standard FX Cell panel, it is always (!) on the chart. In case you do not need it, you can easily close it by clicking on the "Show/Hide Quick OE" icon on the chart toolbar.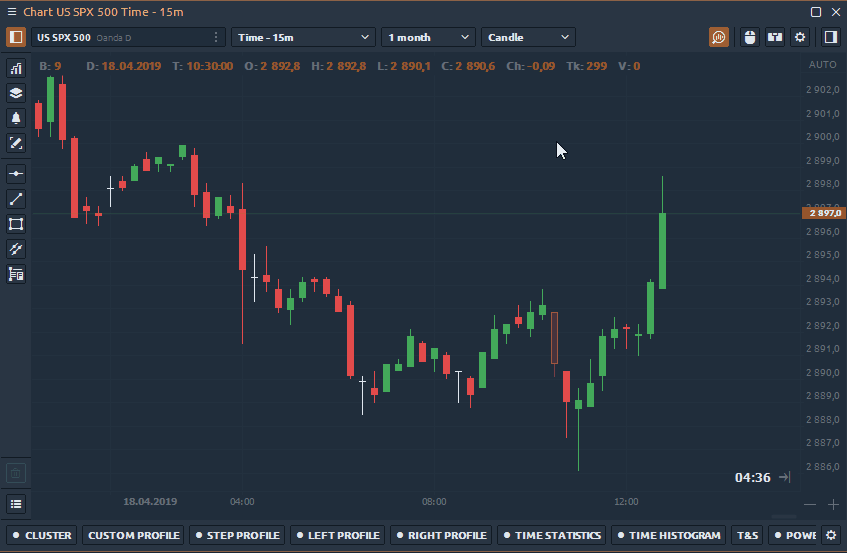 To create and place trade orders, you can use controls to manage orders — order type, quantity, price, and TIF option.
Help Center on the main toolbar
We've put together links to Documentation, Video manuals as well Live Chat with our support team in one place. If you have any questions about the functionality of the platform or have any idea how to improve it, please contact our support directly from the platform.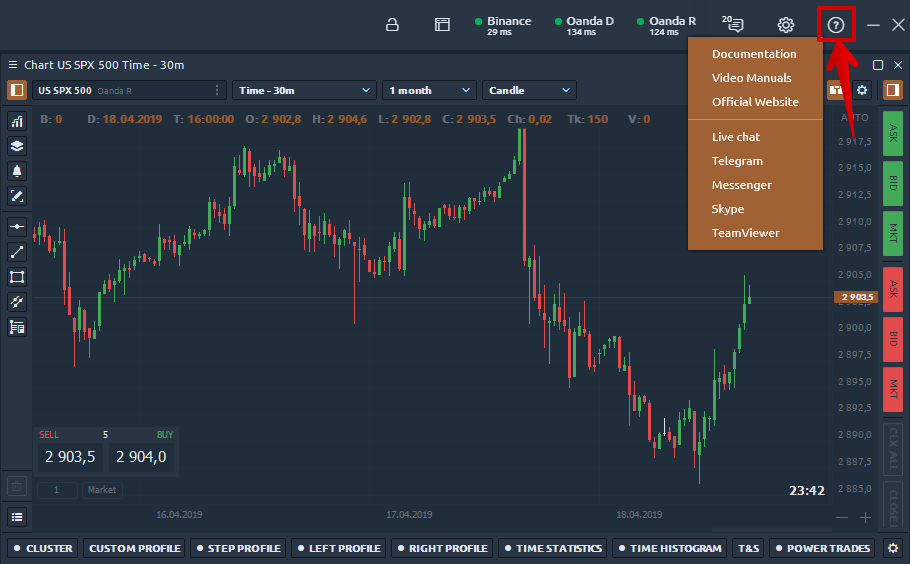 In case some functionality is not clear, go to the documentation section where you can find more information on the necessary panel. We remind you that in the menu of each panel there is also a link to the documentation.
Connection to Xena Exchange
A new trade connection to the young crypto-exchange Xena Exchange, which supports the trading of basic cryptocurrencies, as well as trading on the GRAM token with leverage. This currency belongs to the blockchain project Telegram TON, which became one of the most popular ICOs in 2018.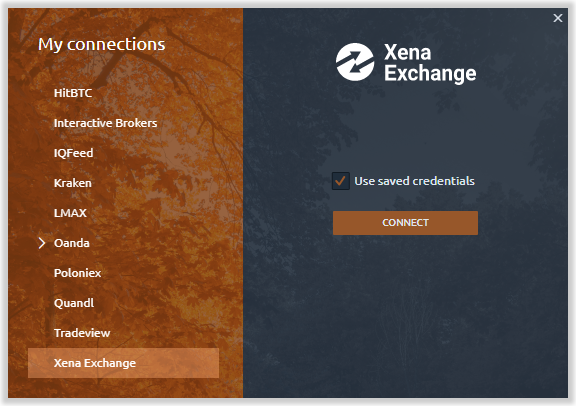 Conclusion
In this update, as always, we added features that our traders most often mentioned or asked to add. More great features will be available in future releases. Stay tuned!
What are your thoughts on the new features? Let us know in the comments, it is your feedback that moves the platform forward!
Comments