Quantower trading platform is available via LMAX Exchange

Each day, our Quantower platform expands the boundaries of trade connections to provide the best software to as many traders as possible. Today we are excited to present you our new seamless forex connection to LMAX Exchange.
LMAX Exchange is one of the most trusted Forex brokers, truly ECN and the multilateral trading facility (MTF). Traders will be able to access both Level I and Level II liquidity in over 70 products, including spot FX, precious metals, commodities, cryptos and equity indices.
The 'no last look' feature provides traders streaming liquidity with transparent prices and precise execution through Quantower trading platform. It means that all orders will neither rejected nor re-quoted before execution.
Access to LMAX Exchange through Quantower makes it possible to use advanced panels of the platform, including Market Depth, DOM Trader and Order Flow Surface. In addition to advanced functionality, traders will be pleasantly surprised by the fresh design and flexible settings of the application.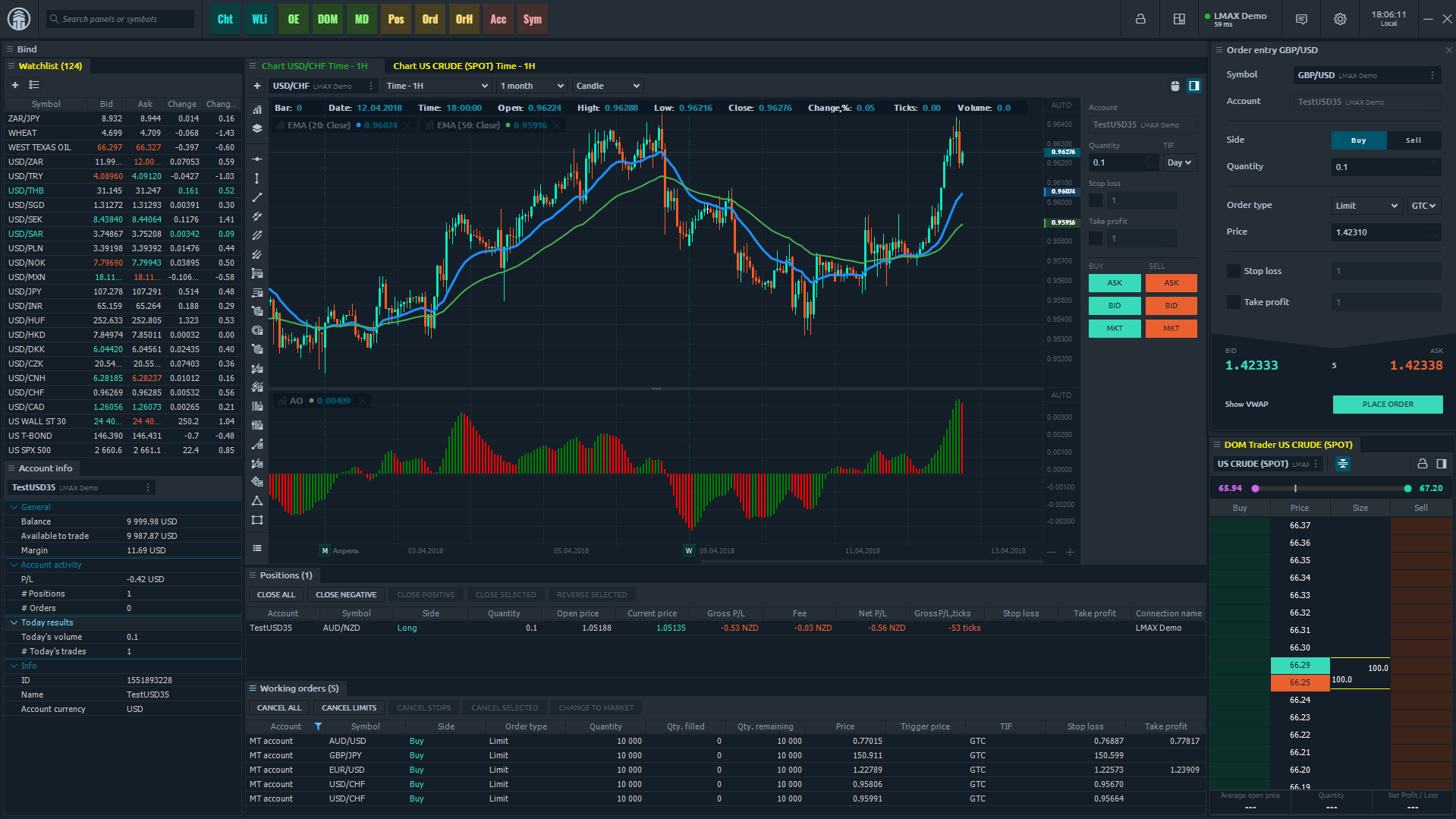 And don't forget to share your thoughts and impressions with our team via your preferred way. We, the Quantower Team, are always ready to hear any trader and do the best we can, to make your trading as much profitable as possible.
Important Note!
In order to place and execute orders through Quantower platform, you need to activate API trading. To do this, please contact to LMAX support with the message: "Please enable API trading for my trading account". You need to also specify your account number for which they activate the trading.
This new rule provides by LMAX applies to all account types (demo or live) and to all traders (new or existing) who want to use third-party platforms.
Comments