Quantower update v. 1.0.21

As a rule of good development, sometimes we slow down new features implementation in order to look back and analyze where we are now. This release is mostly "a work on mistakes" plus some interesting features for convenient trading.
Crypto balances panel
As a step forward to better crypto-trading, we have prepared the new panel showing all of your coin balances list. Here you can find info about the amounts per asset: total, available for trading, reserved in opened orders, calculated in BTC, calculated in USD.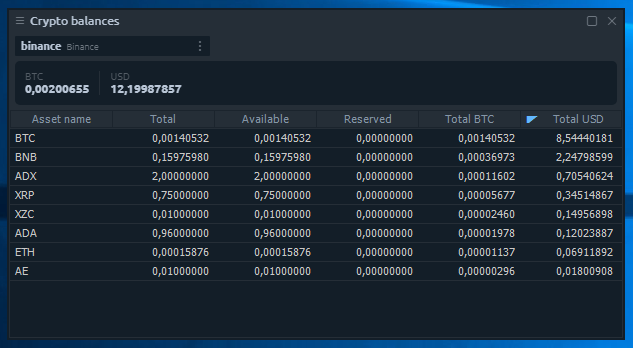 There is also an info bar with total amounts of your coins in BTC & USD. By default, we hid assets with zero balances, so the list looks more clear, but you can enable to see the full list via the panel settings.
Line break chart aggregation
We have received a lot of requests for "Line break" aggregation on the chart from our focus groups, so we couldn't ignore this feature in Quantower. For those ones who are not familiar with the purpose of such chart types — it is good to filter out market noise and give a clear indication of the current trend and trend reversals.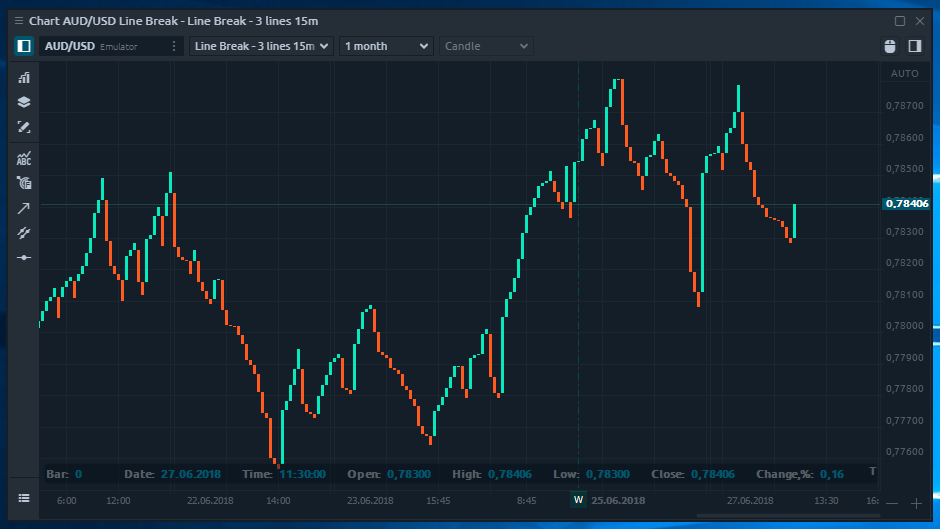 Prize Action Zone (PAZ) chart indicator
Another useful tool for analysis — is a PAZ indicator that allows finding the support and resistance zones on the chart. Using this info you can take a more precise decision to open buy or sell orders. This indicator can be used with any symbol and timeframe.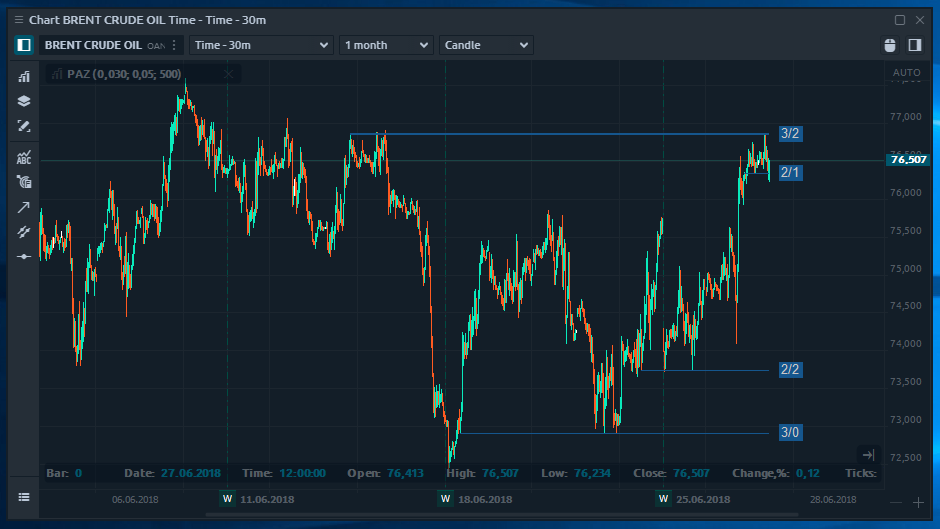 Backup & restore manager plugin
Stability of any application depends on the big amount of various factors, such as OS version, screen dimensions, third-party software etc. That is why we created a new plugin — Backup & restore manager, that allows to keep your settings safe and restore them in case of troubles with the application.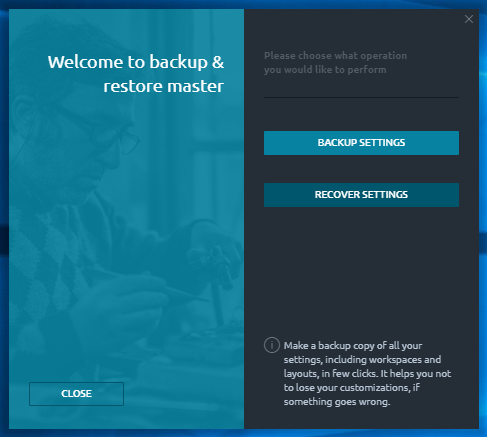 This smart tool can backup your global settings, connections credentials, workspaces and per panel layout settings in one local file, that can be used later to restore them in several clicks. We strive to minimize the possible problems occur, but sure that somebody will feel safer knowing that his settings are backed up.
Chart Drawings library & new drawings set
The last update for chart panel in this release relates to the on chart drawing process. The list of available drawings is growing fast so we decided to wrap it in Drawings library sidebar and also added the new Favorite drawings feature.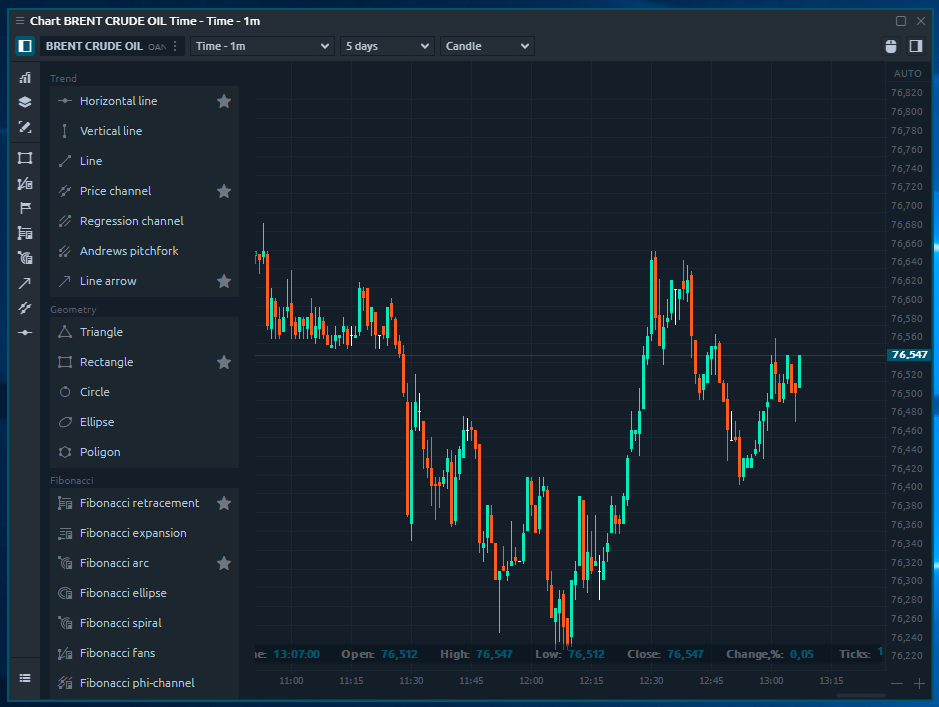 The current logic of left sidebar is changed. The top section consists of three managers — indicators, overlays, drawings. Each opens some kind of lookup (setting) screen where you can select all you need. The second section of left sidebar contains the favorite drawings set, that you can control from Drawings library. The bottom part is still occupied by the Objects manager.
Together with this features, we have added several new drawings, such as Ruler, Flag, Arrow, Gann box, ABC pattern and Head&Shoulders pattern. The new ones will come soon, so keep tracking for our updates.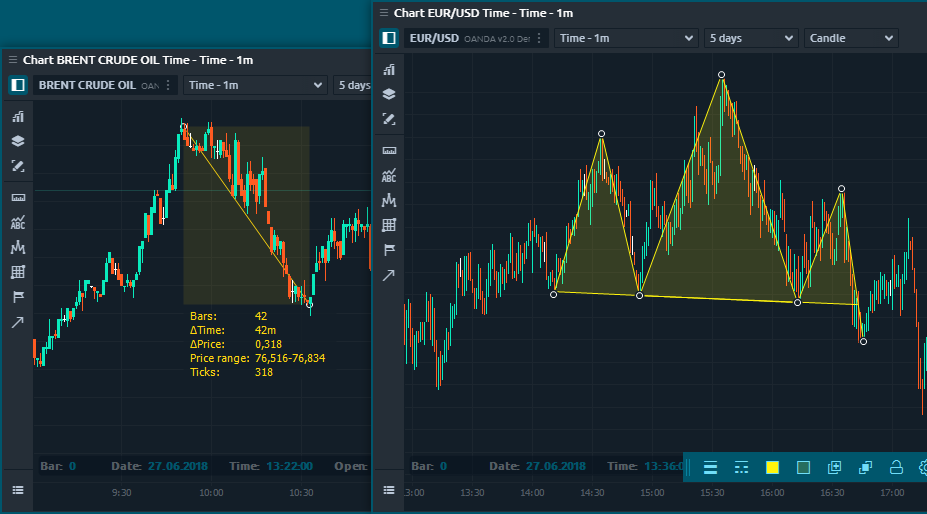 UI/UX update
We are paying a lot of attention to usability and design of Quantower to make it the most comfortable and usable application for online trading. This time we rethought and updated the visual trading on the chart, common "Level 1 bar" view in all panels and Docking behavior of panels, close to native OS Windows™.
Chart Visual trading (step 1)
This update is the first part of global visual trading design/UX update. We changed a visual representation of each active Order or Position on the chart and the behavior or SL/TP orders set up.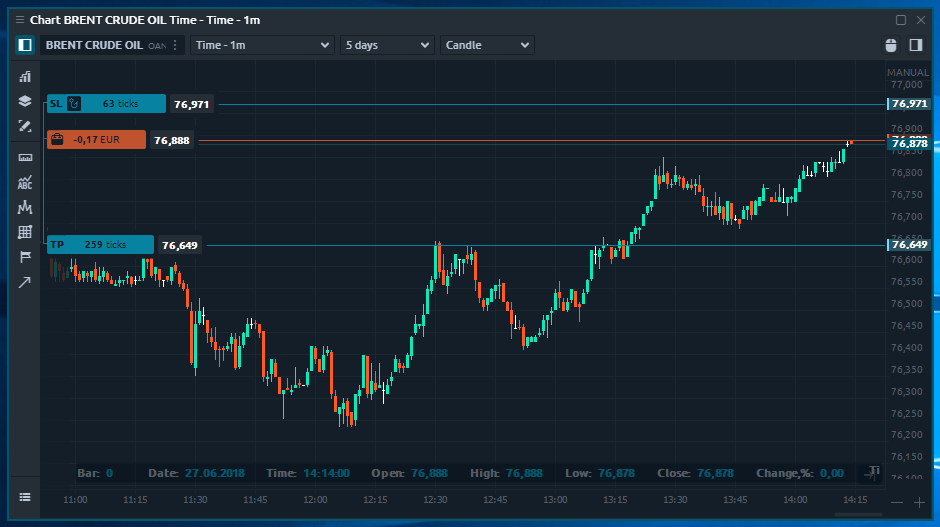 Now we are working on visual grouping functionality for orders and positions, that was opened on similar price. We plan to release this enhancement in further releases.
Level 1 bar
The part of Market depth panel, Level 1 bar, got a new look. Now it has bigger values and scrolling in case of contents become invisible.

Panels arrangement
The last but not the least UX enhancement is a panels behavior change. Now any panel can be docked to screen sides like any native Windows™ window. Very useful for quick workspace organization.
And one more change touched the panel's behavior — now you will not see panel tiles on Windows™ taskbar, but active screens will be visible. This was made to reduce the number of objects on OS taskbar when Quantower is active.
Conclusions
The most of changes were made thanks to the feedback from our focus group. We really highly estimate their help and efforts to make Quantower the best terminal for online trading ever. We are opened for any kind of feedback that you can give through any convenient channel: Facebook, Twitter, Telegram, Skype or the Live Support Chat. Join our team.
Comments