Trade with Rithmic Connection in Quantower platform

You read that right! We're super excited to announce that Quantower platform is now available to futures and options traders via Rithmic connection. 
This gives you access to trading via FCMs and Introducing Brokers, which are available via Rithmic technology.
Its usage opens access to 18 world exchanges, allowing trade futures, options, bonds, commodity spreads and much more. Besides, traders get the opportunity to work with Quantower advanced features, including volume analysis tools, DOM Surface panel with full market depth, Power Trades Scanner using real-time data.
How to start trading with Rithmic via Quantower?
Existed Accounts:
If you already have a Real or Demo account, then in our connection manager select Rithmic and specify the type of connection (Demo / Real). Enter your login and password and click Connect. By default, the Rithmic Paper Chicago server is set for demo accounts and the Rithmic Aurora Chicago server is set for real accounts. If necessary, the server can be changed in the connection settings.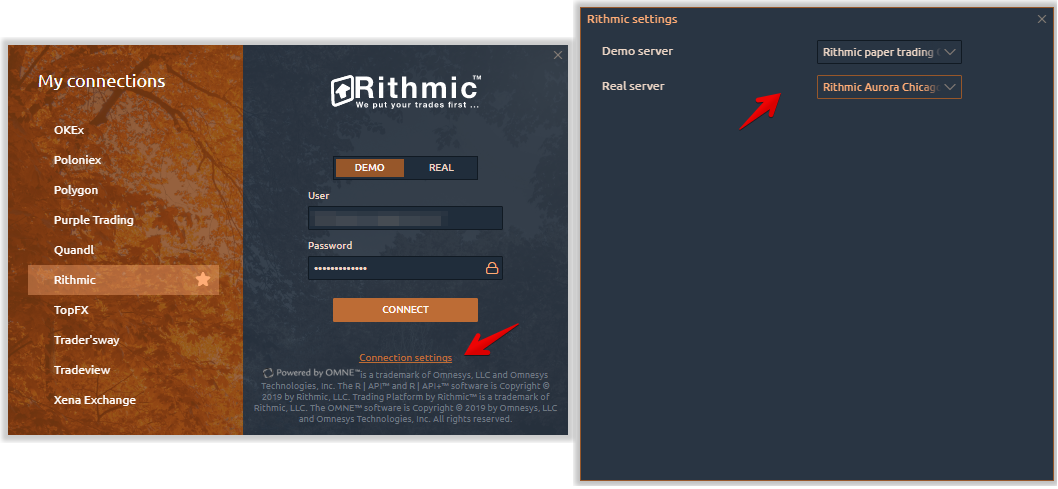 New Accounts:
Create a new demo or open a real account with any broker supporting Rithmic technology, accept agreements, and start using our platform.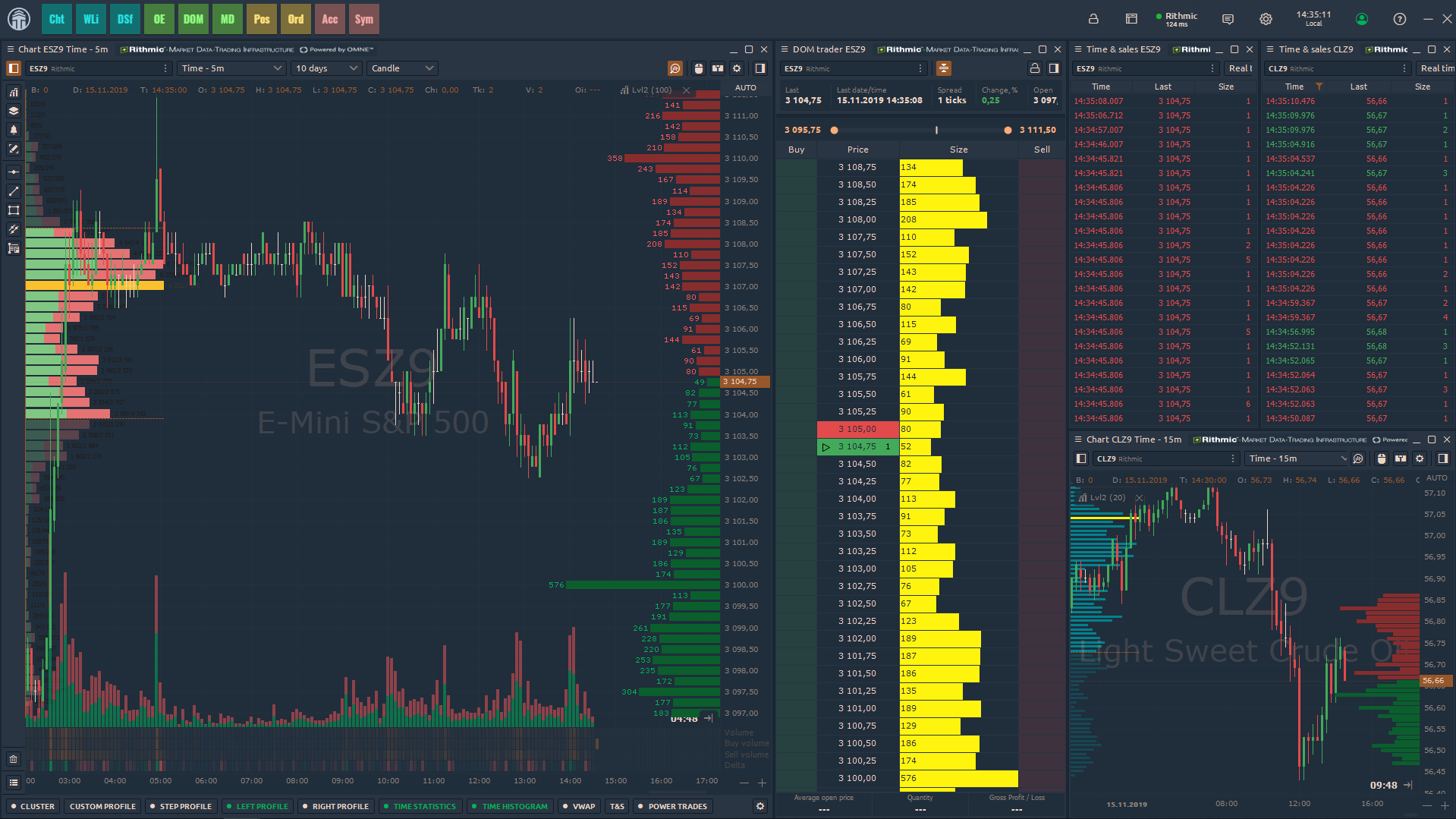 Comments