Order Templates, Multiple Order Entry panel, New Indicators and More! October release notes!

Welcome to the release notes for October! Below, you'll find our latest platform improvements and new features, so you can easily stay up to date on what's new. Keep reading to learn about the exciting changes in Quantower platform!
Multiple Order Entry panel
New powerful panel for creating a list of predefined orders, which can be sent either individually or as a whole list. After you have configured all order parameters, click the "Add to Basket" button. The order will be immediately added to the table, from where you can send it to the market. This way you can add orders for different instruments, accounts and even different connections to the order table.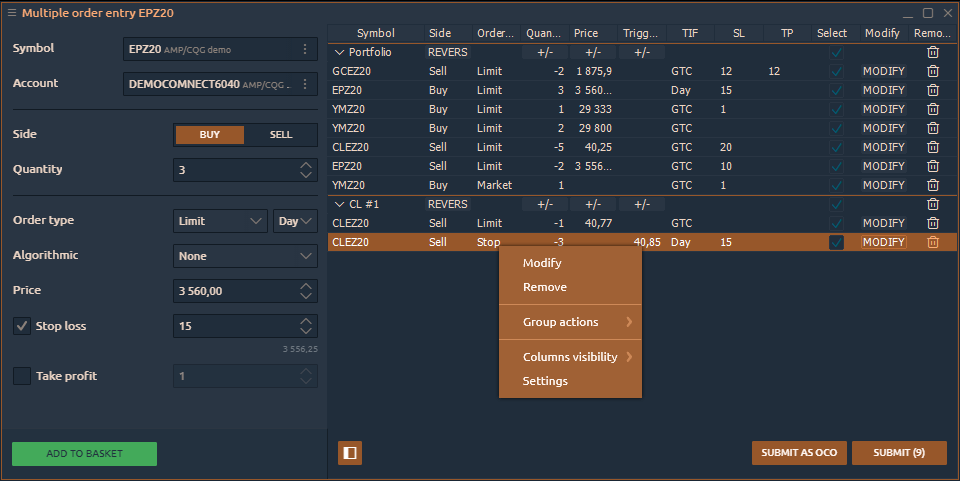 For the convenience of the list management, you can combine the orders into different groups and then send them to the market. The panel contains Reverse and "+/-" buttons for a quick change of the main order parameters — order side, quantity, price.
Check out the video about Multiple Order Entry panel in action for a comprehensive walkthrough:
Re-designed Order Entry for Chart, TPO, DOM Surface panels
In the new version, we have brought the Order Entry sidebar to one common view in all trade panels. This approach simplifies the management of orders and positions. Recall that the Order Entry sidebar can be presented in a standard (wide) and compact view, as well as customize the display of all trade buttons — Buy, Sell, Flatten, Reverse, Cancel etc.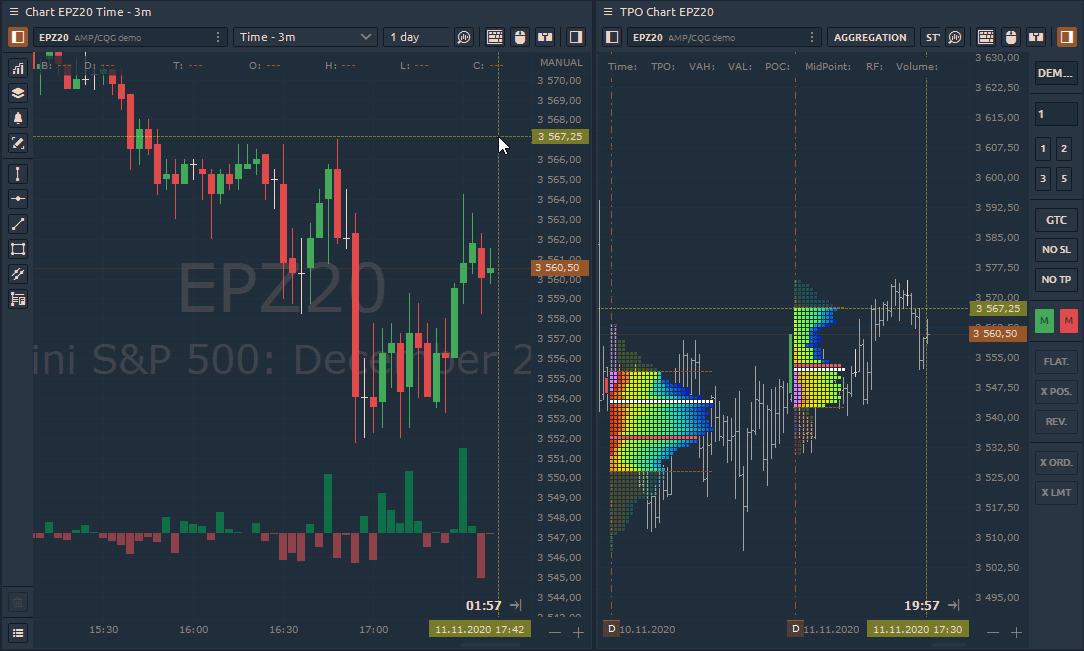 Position quantity management is now performed not only by entering a value in the corresponding field, but also by setting the predefined list of "Quick quantity buttons". More details about all settings and operating with quantity buttons, we showed earlier in the DOM Trader in July digest.
Order Entry Templates
This feature is so convenient and useful that it is worth telling about it separately.
Templates allow you to save the main order parameters — Side, Quantity, TIF, Stop Loss and Take Profit values (in ticks) — and use them for quick enter to the market. You can create any number of templates with different parameters and switch between them in a couple of clicks. Also, you can set any template by default and it will be applied for all new trading panels.
To create a new template: Set order parameters -> Right-click on the order entry panel -> Save by default or create a new one.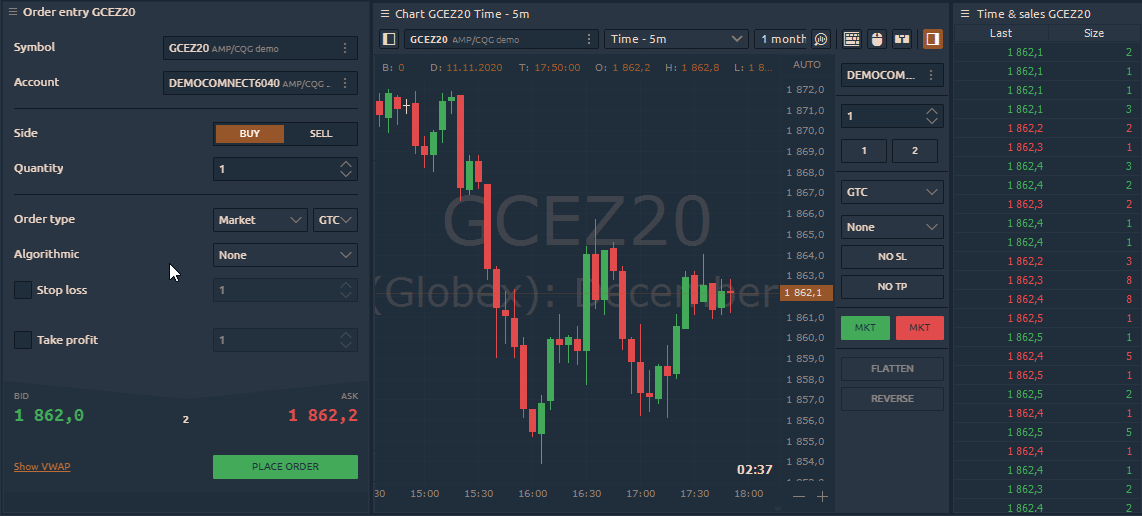 Trading Improvements
In the Chart and TPO chart panels we've added a Keybord Trading option, which can be activated from the toolbar panel. If you want to change Trading Hotkeys at your own choice, go to the panel settings in the Hotkeys section.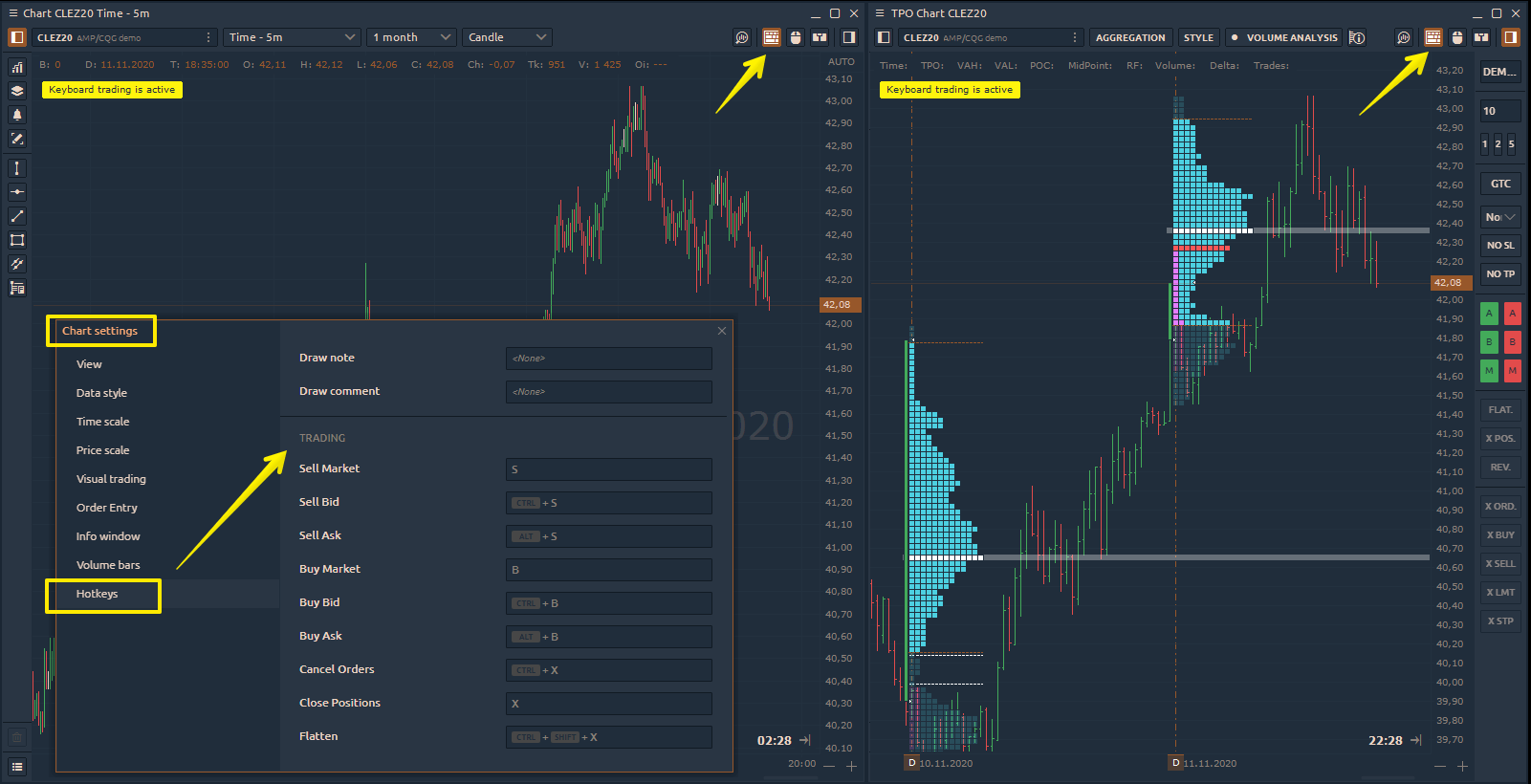 Added possibility to show P/L positions on the chart in money or in ticks. To change the display of P/L, go to the Chart settings -> Visual Trading -> P/L Type (Currency or Ticks)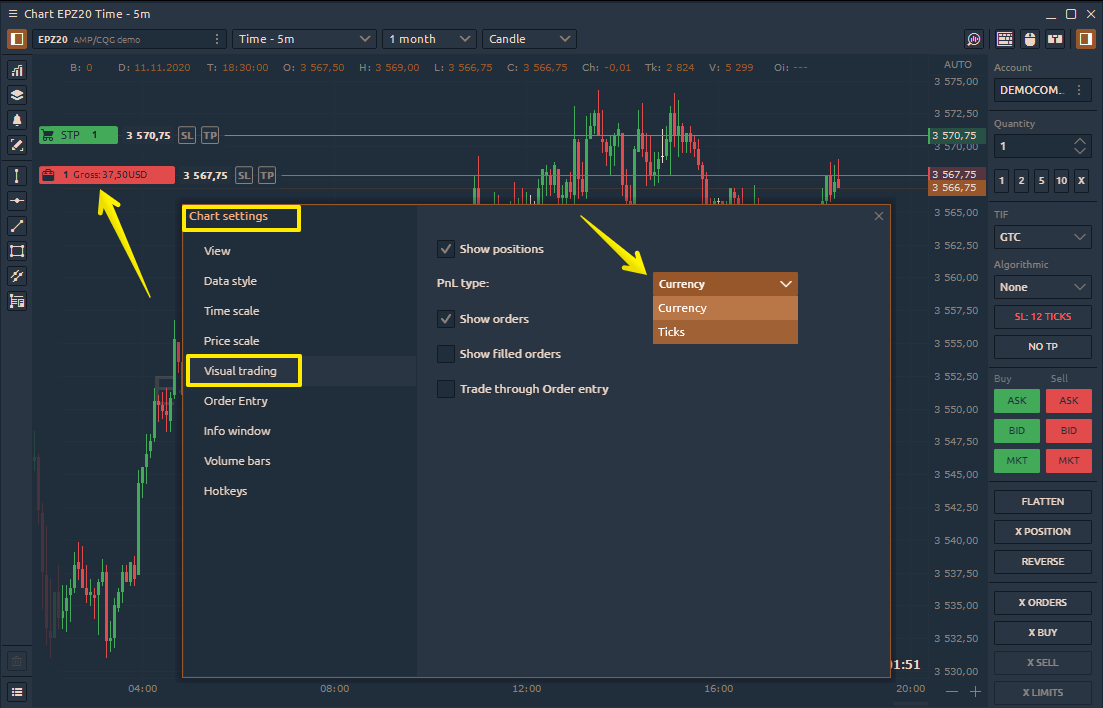 Another improvement requested by our customers is the building of the Heikin-Ashi chart type based on Volume data.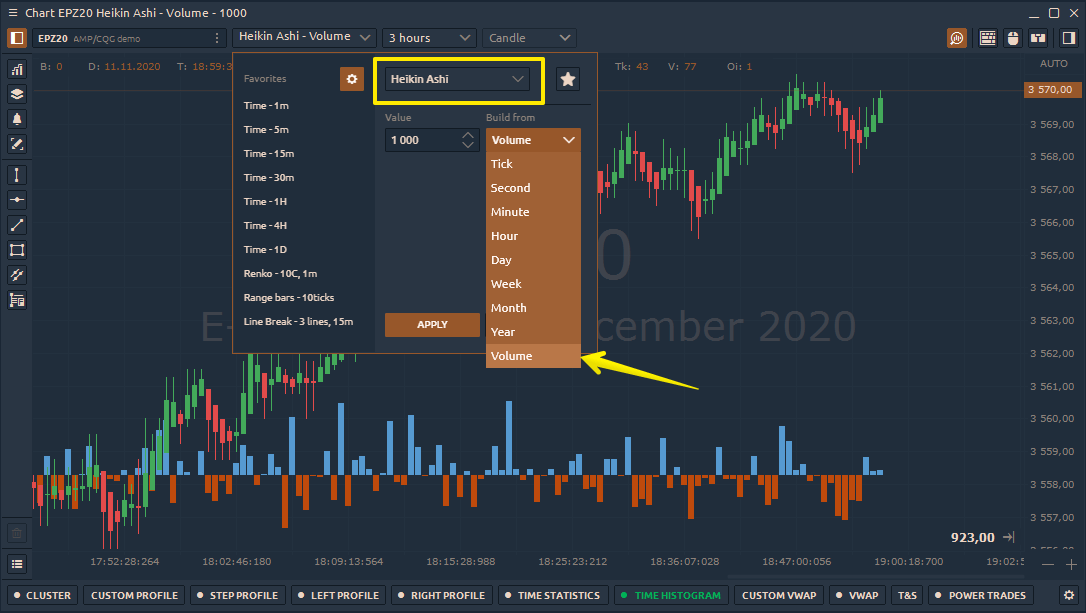 New Indicators — Delta Flow, RSI Smoothed, Open Range
Delta Flow indicator
Our new indicator Delta Flow calculates as Delta * (High - Low) and describes the impact of the aggressive orders on the market price through Delta value. It can be used to confirm possible breakout of key support/resistance levels. More details about this amazing indicator you can find in our Knowledge base.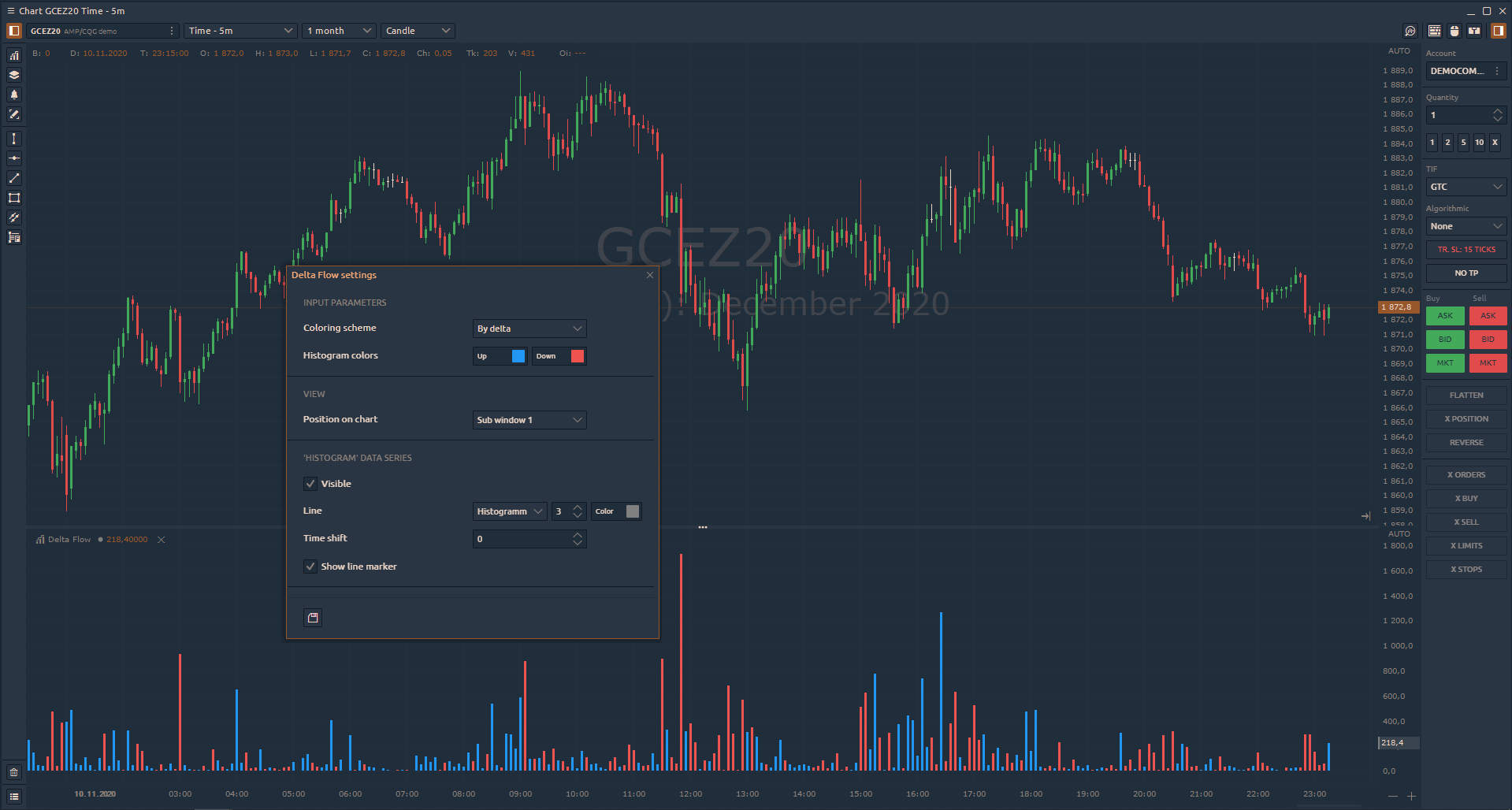 RSI Smoothed indicator
RSI Smoothed is designed to smooth out false signals and better-defined trends or reversal points. In fact, this RSI indicator is additionally smoothed out by EMA, which also affects the reaction of its evaluation of market changes in real time.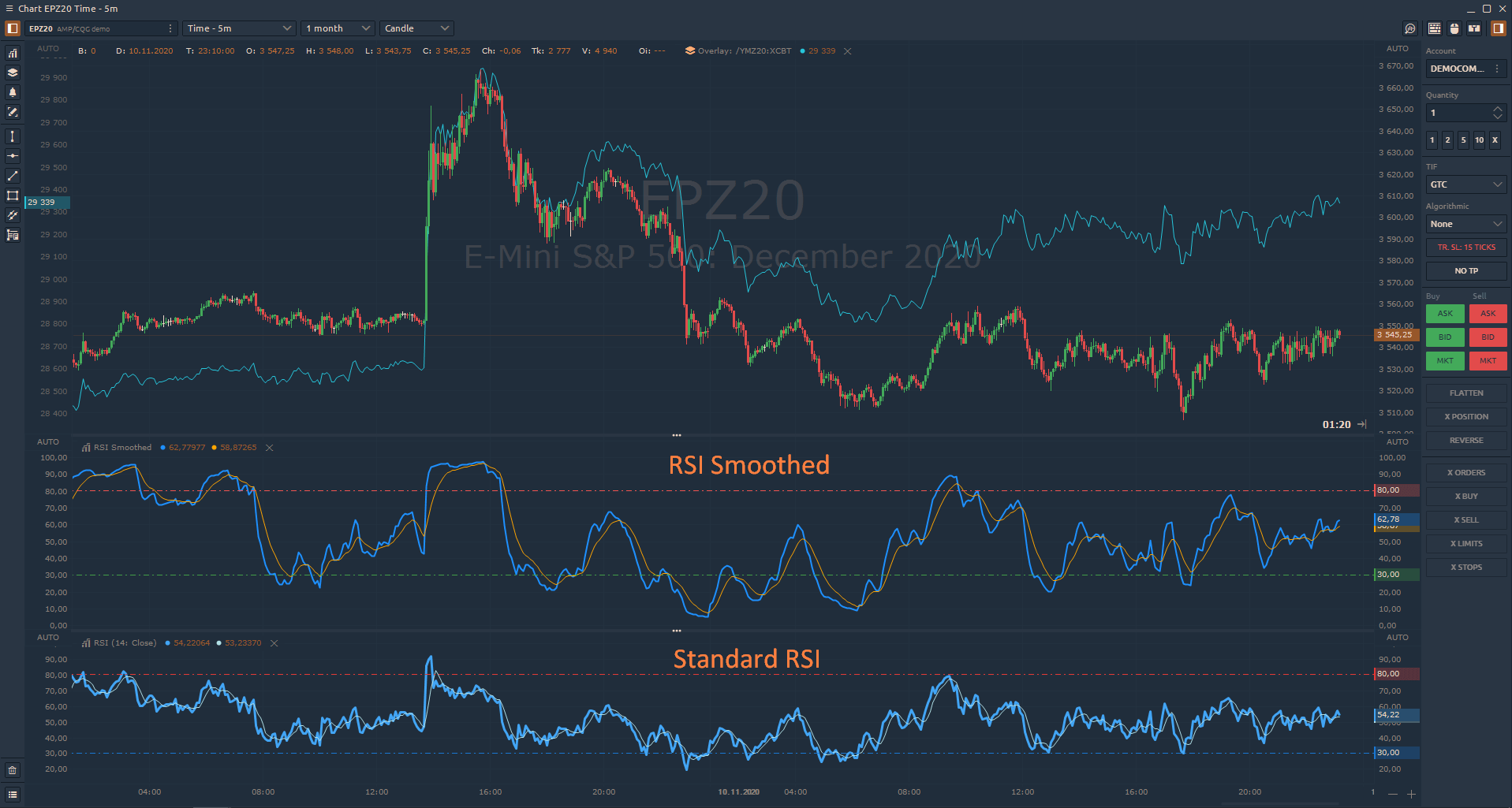 Opening Range indicator
Opening Range indicator shows High and Low prices for the selected period of time. For example, futures traders use the first 30 minutes of trading in the main session as Opening Range. Later on, this range is used as support/resistance levels.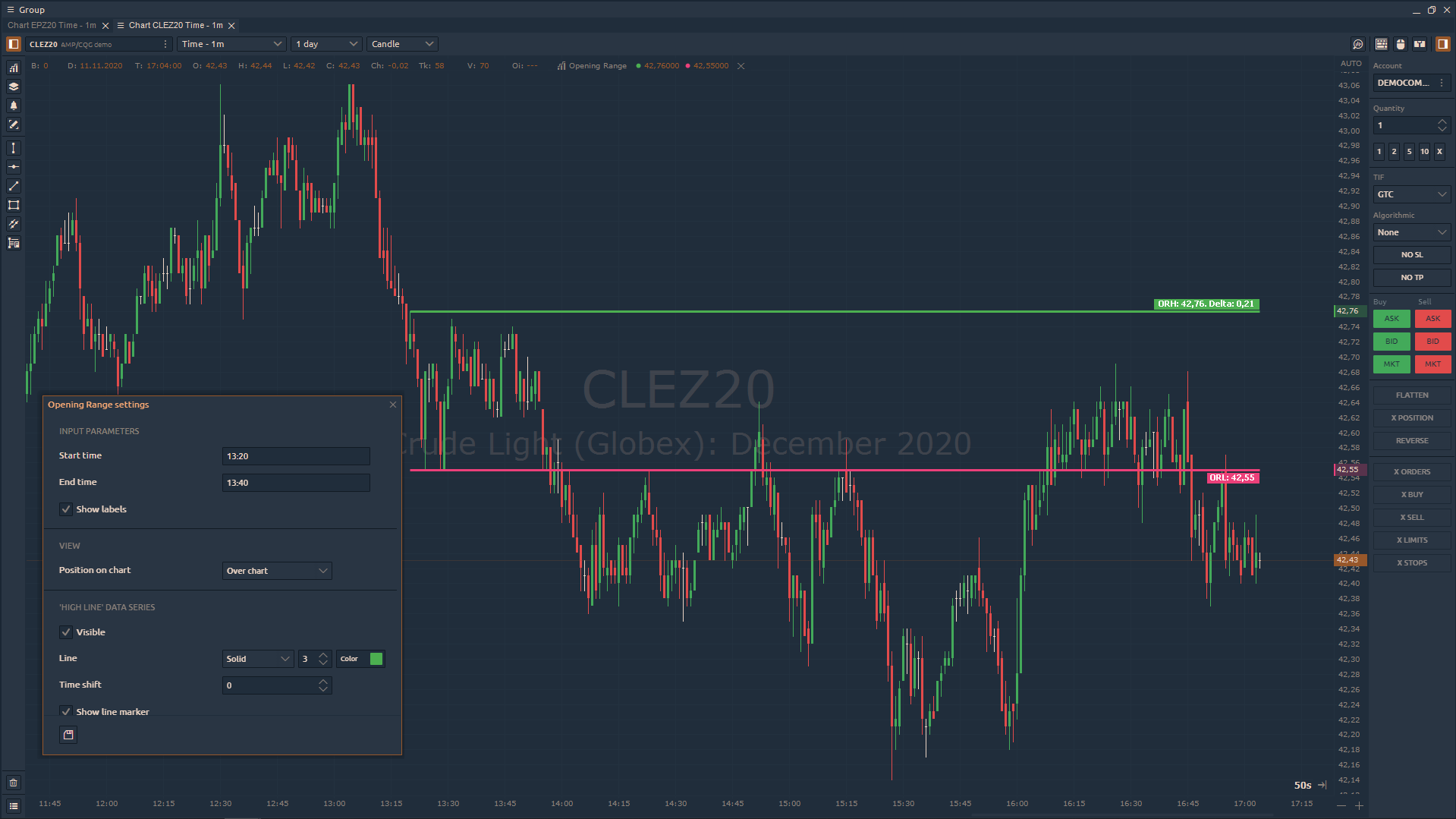 Thanks for using our platform!  If you have any feedback or questions about our platform and its new features, feel free to contact us.
So what are you waiting for? Click here to download the latest version. 
Comments