VWAP Indicator, Volume Bars chart and new data provider Alpha Vantage are already in the platform

Last week we released an update with new connections and features, and today we again present a fresh update. At the request of our users, we added a VWAP indicator that shows the fair price of the asset. Also in this update, we've included a new date provider Alpha Vantage and a new chart type Volume Bars.
VWAP Indicator is available in Volume Analysis Package
Volume Weighted Average Price knows as VWAP is a "benchmark" price of an asset for any period of the trading day or session. The average price is weighted by volume for evaluating the overpaying or underpaying of the current price relative to the VWAP price. More details about VWAP and its settings you can find in our documentation.
UPDATED: We significantly improved VWAP Tools and added multiple VWAP at the same chart and Anchored VWAP with STD + MPD lines. More info at Multiple & Anchored VWAP article

Connection to Alpha Vantage Data Provider
Alpha Vantage offers realtime and historical data on Stocks, Forex, and digital/crypto currencies. Access to the data is provided via the API Key, which can be with a free subscription and limited by the number of requests (5 API requests per minute; 500 API requests per day). A premium API key gives a higher API call volume.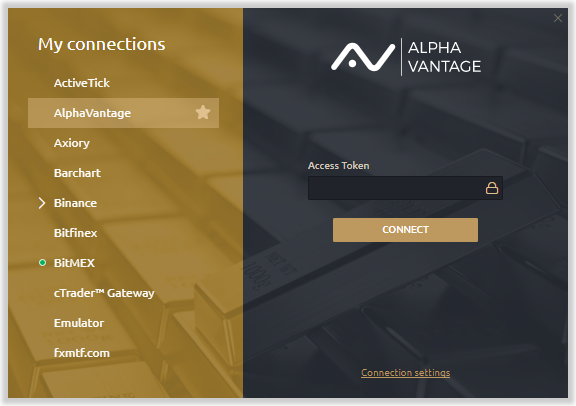 New Chart Type - Volume Bars
Volume Bars are built based on volume data — tick or exchange volume when available. Time is not involved in this aggregation. Each bar in a Volume Bar chart contains a specified volume level. This volume level is reached by accumulating the volume of each of the underlying bars. When the volume level is reached, the next Volume Bar begins to accumulate volume from the underlying bars.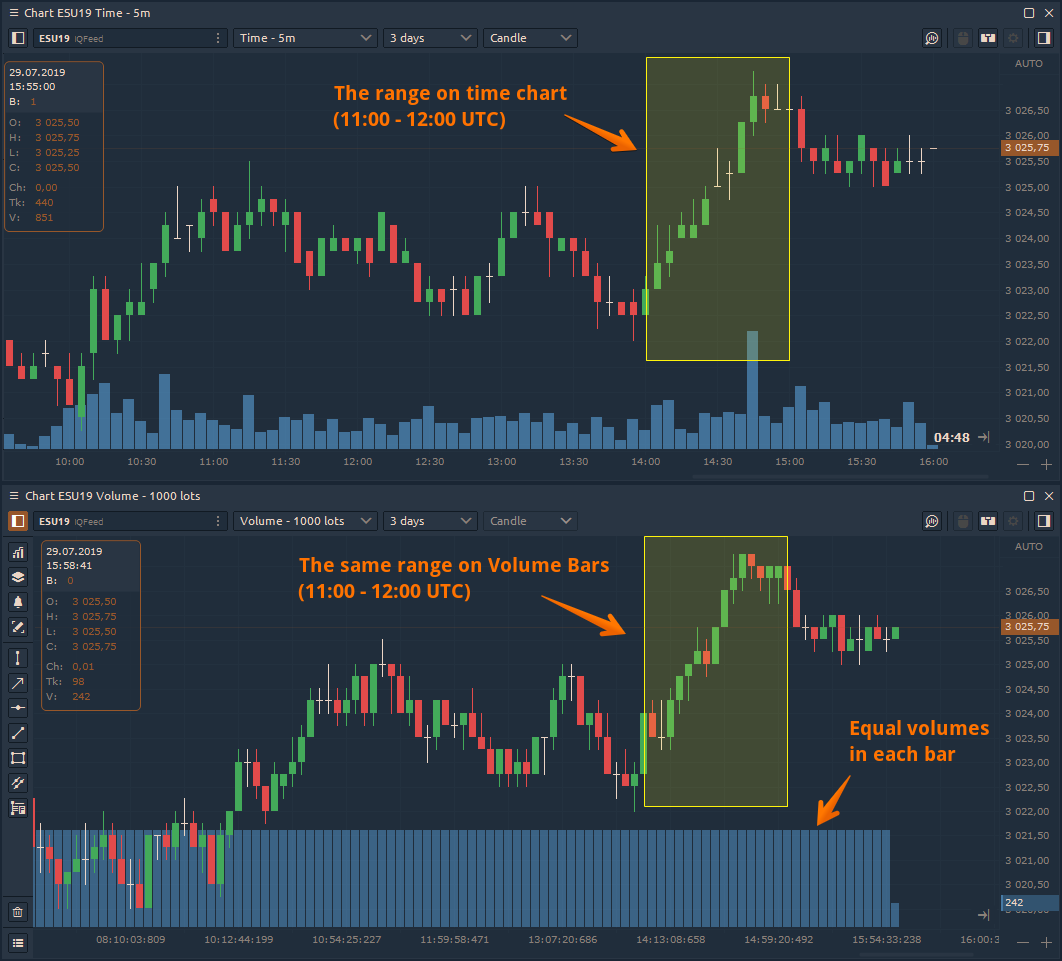 Comments