BitMEX Market Data, Chart Alerts, and Symbol Mapping Manager. New update released!

As we continue our struggle to adding exchange connections like CQG, the platform receives more and more useful and important features. 
Today we present version 1.33, which is included:
long-awaited BitMEX
a new panel for combining two different connections into one — Symbol Mapping Manager
Chart Alerts functionality for notification of the price crossing of a specified level
Adding trading via Option Analytics panel, as well as various fixes
Market Data from BitMEX
We know that many of our users are waiting for integration to BitMEX crypto exchange. Such popularity is explained by the fact that it is possible to trade derivatives for different currency crypto (futures).
That's why today we've made the first step towards full-fledged integration — we connected the market data from the BitMEX exchange. In the next step, we will add real trading.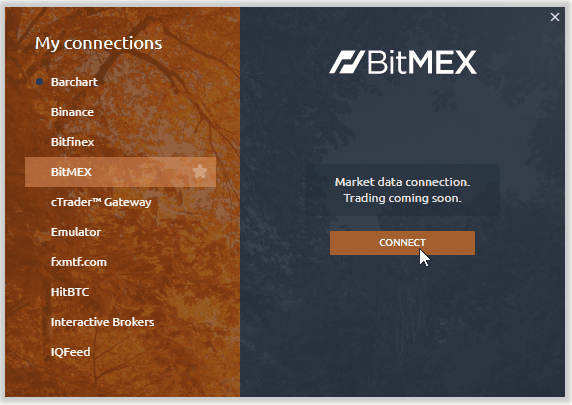 UPDATED in version 1.45. Trading on BitMEX is available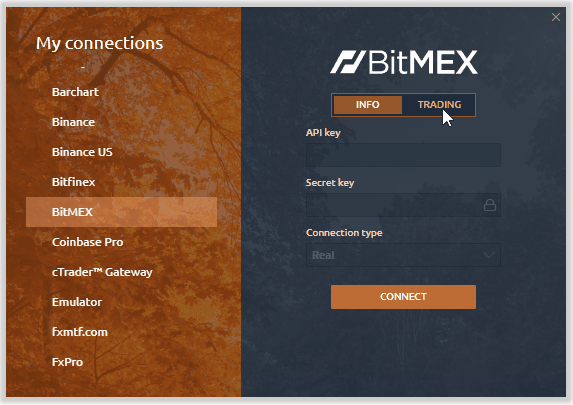 But even now, using only market data, you can trade (demo) and practice your trading skills without the risk of losing real money. How to do it?
Trading Simulator panel emulates real-time trading locally on your computer based on real quotes. This allows you to test the trading system in real time, as well as prepare yourself for real trading on the BitMEX exchange. Try it now!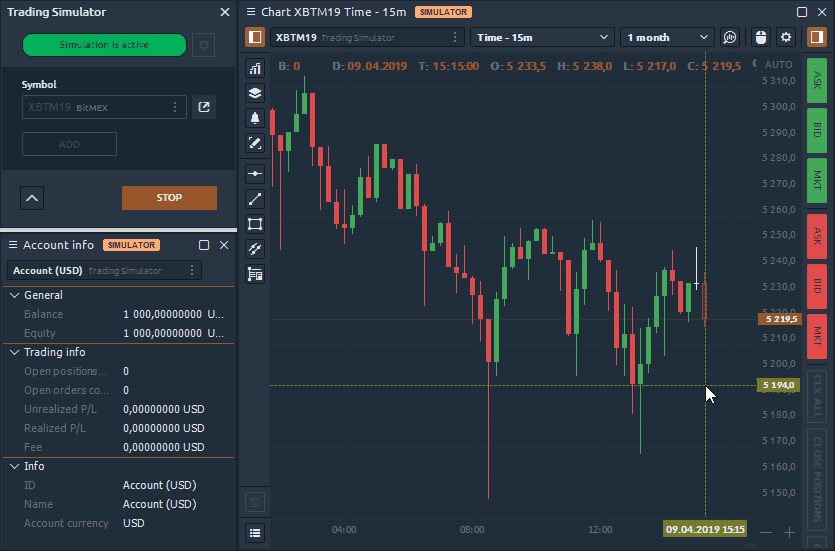 New panel — Symbol Mapping Manager
This new panel allows you to combine two different connections into one. In this case, quotes are received from one connector and trade orders are sent to the other connector. This is relevant when there is no historical or real-time data (ticks, level 2 quotes, etc.) on the selected trading connection.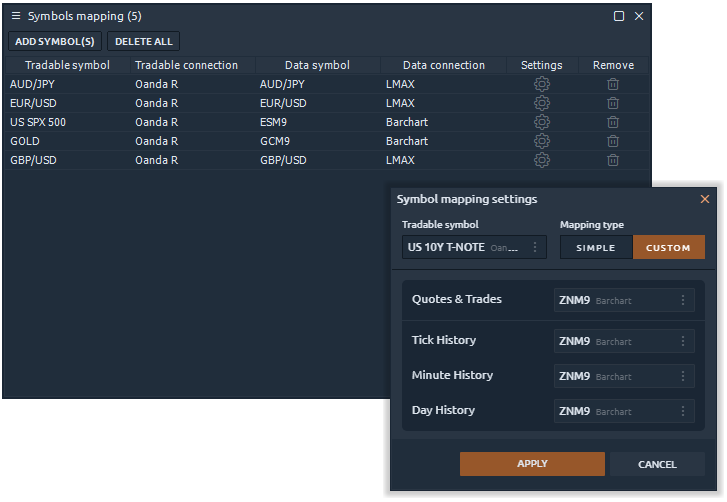 For example, OANDA broker does not provide historical tick data, which makes it impossible to use volume analysis tools for currency pairs. But LMAX broker provides a tick history. Therefore, when creating the bind with OANDA + LMAX, it is possible to analyze the chart using the volume analysis directly on one chart and send orders to the OANDA broker.
Chart Alerts are ready to use
Are you worried you missed another entry signal? Now there is no need to monitor the chart all the time while waiting for the signals, it is enough to set an alert on the chart.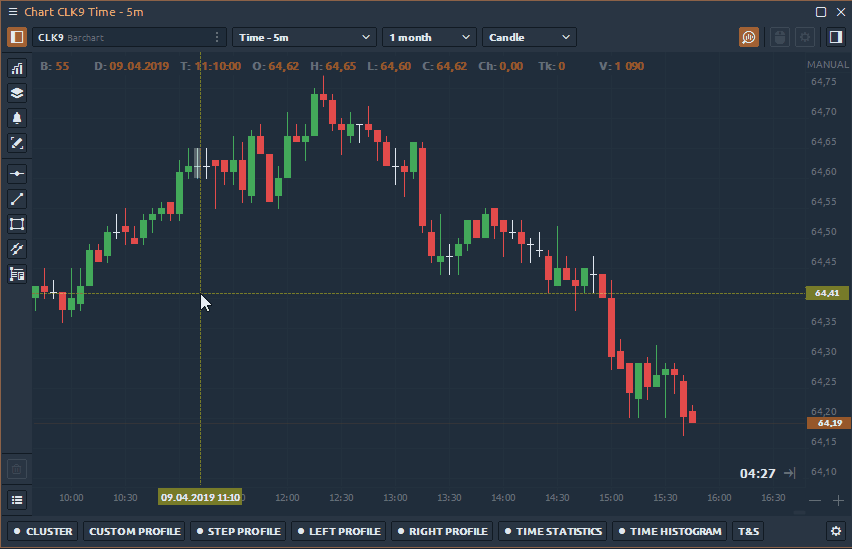 Alert is located on the sidebar of the chart and marked as a bell icon. When you click on it, a line will appear, which you place on the chart at the desired price. By default, the alert is set on and when the price reaches the specified level, the sound and text notification will appear.
In the additional settings you can set the type of intersection at which the notification will be triggered, actions after the triggering, as well as specify your own notification text.
Conclusion
In this update, as always, we added features that our traders most often mentioned or asked to add. More great features will be available in future releases. Stay tuned!
What are your thoughts on the new features? Let us know in the comments, it is your feedback that moves the platform forward!
Comments