dxFeed market data provider is available in Quantower platform

Access to accurate historical and real-time data is vital for analyzing the current market situation. Therefore, we always strive to connect reliable brokers and data providers to the platform.
Today, we are excited to present a connection to dxFeed, a provider of high-quality market data with a wide coverage of exchanges and assets. Through this collaboration, Quantower users will have access to low-latency real-time data on futures, stocks, options. Full list of available exchanges you can find on the official website of the provider. Also, to simplify the search for the most popular futures, we have added them to the platform as a predefined list. The rest of the symbols you can find through the search field in our panels.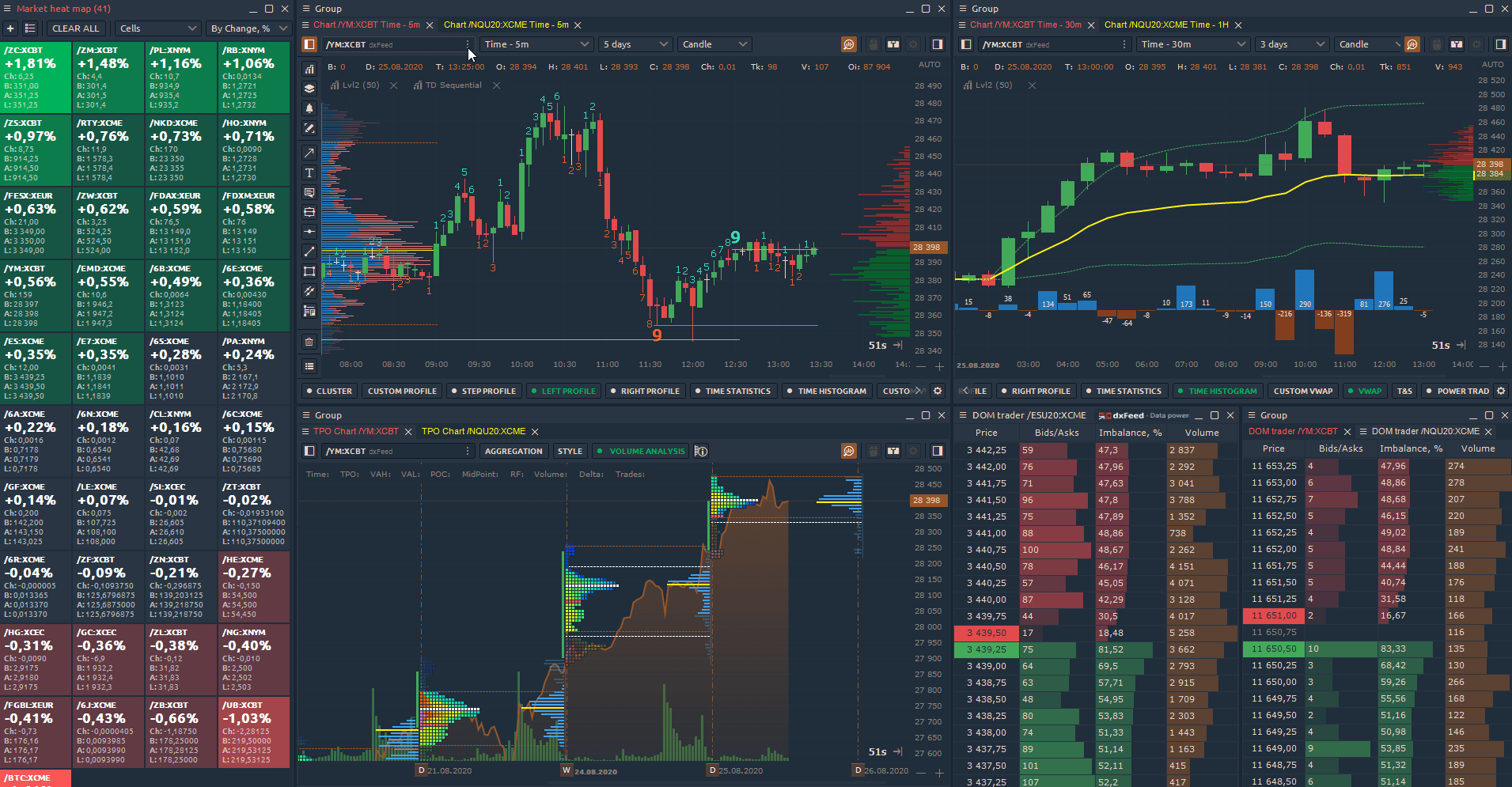 In addition to standard price data, dxFeed provides volume data for every trade, opening up the possibility to use volume analysis functionality in the platform — Volume Profiles, Time Statistics, VWAP, Cluster Chart with imbalances, and Power Trades tool.
Especially valuable is the use of the DOM Surface panel for precise orderflow analysis, as almost every exchange provides full market depth. Recall that DOM Surface panel shows all market actions and liquidity changes in the order book through the Heatmap view.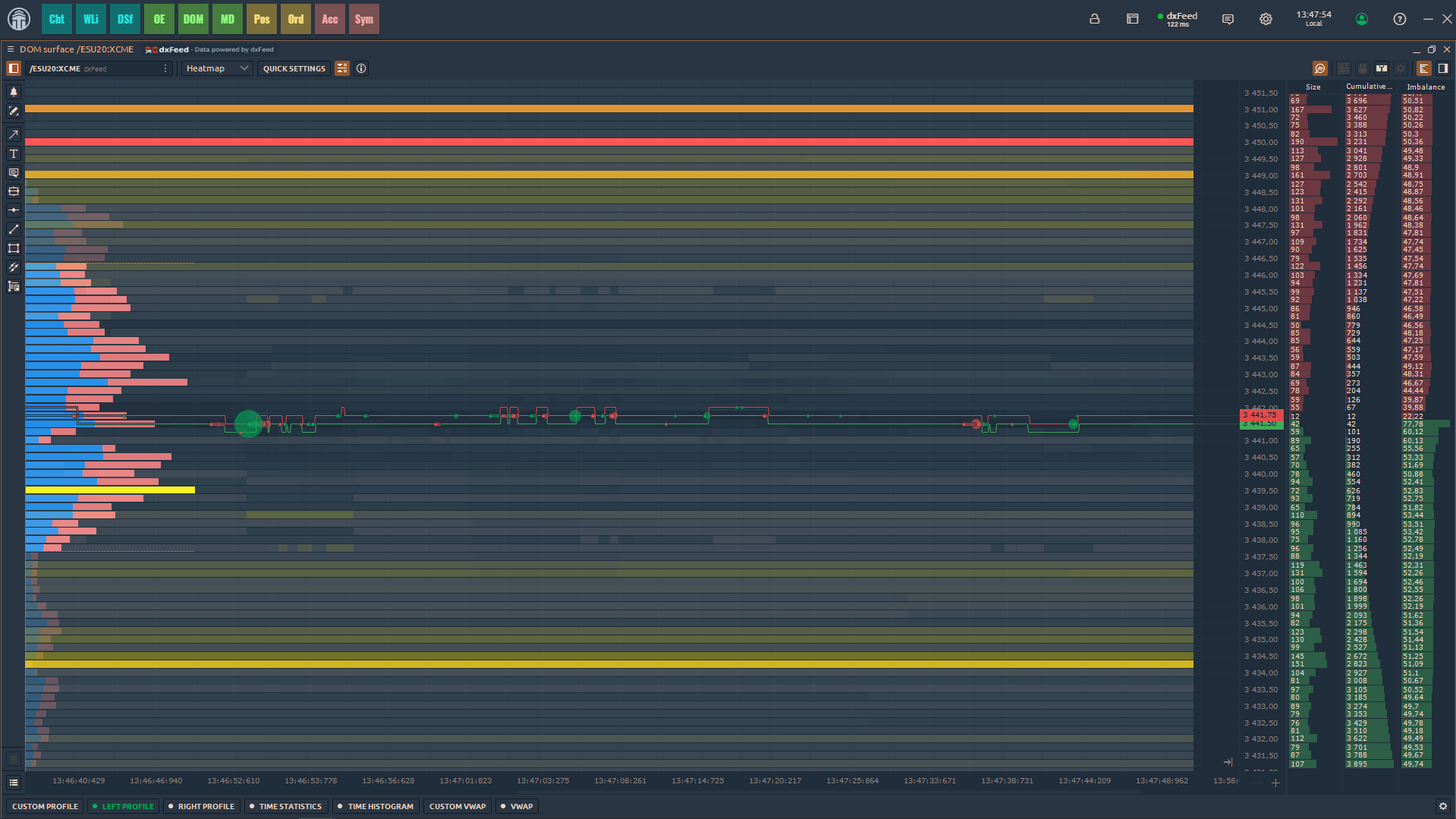 For those users who trade options, the platform has an Option Analytics panel where you can create options strategies and analyze risk profiles, measure price values with "Greeks", volatility smile, open interest, and other data.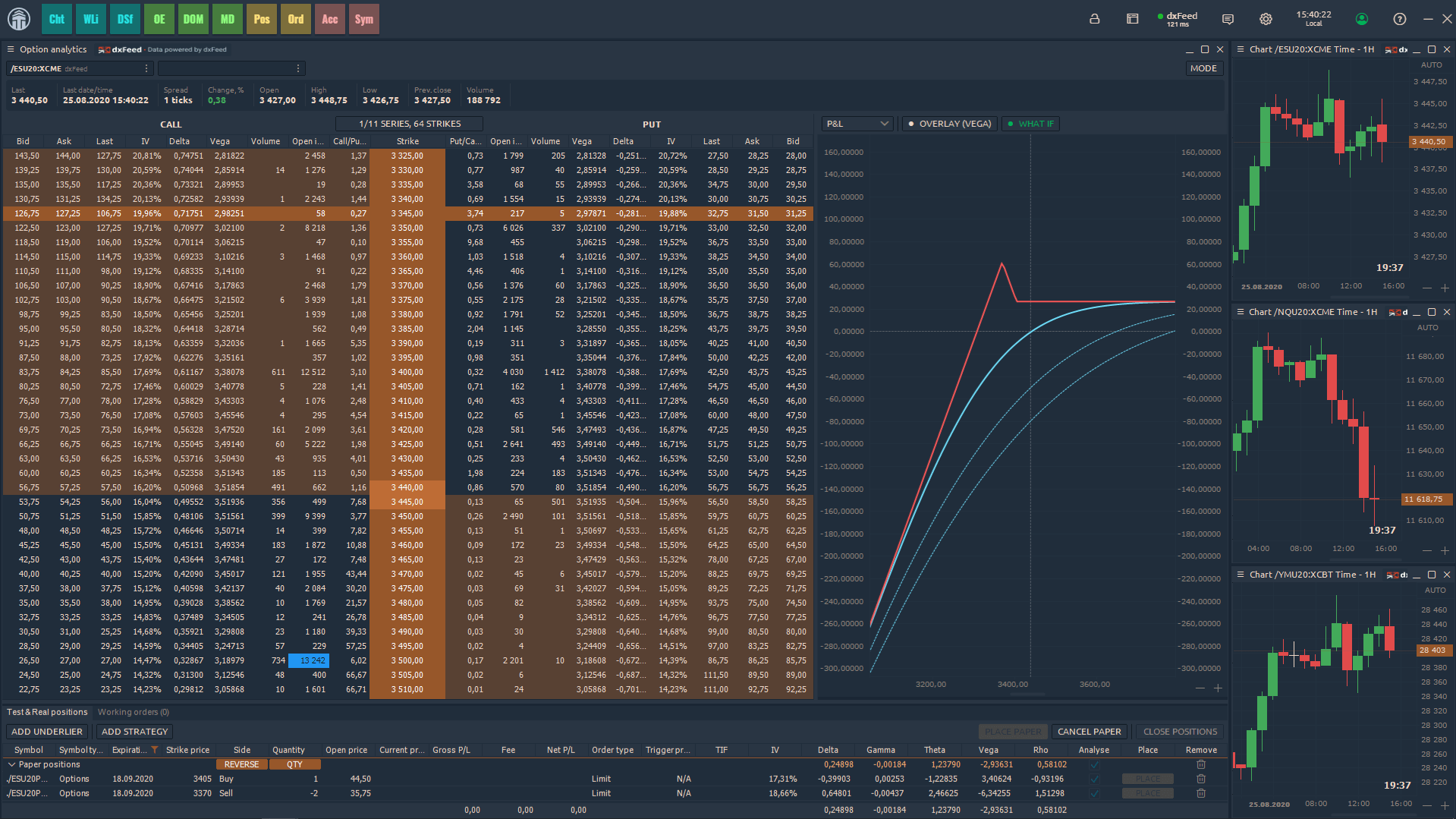 TPO Profile chart is familiar to many of our users. This type of chart shows the price distribution over time, forming a market profile. This allows us to understand how long the price has been at certain levels and where support and resistance zones have formed.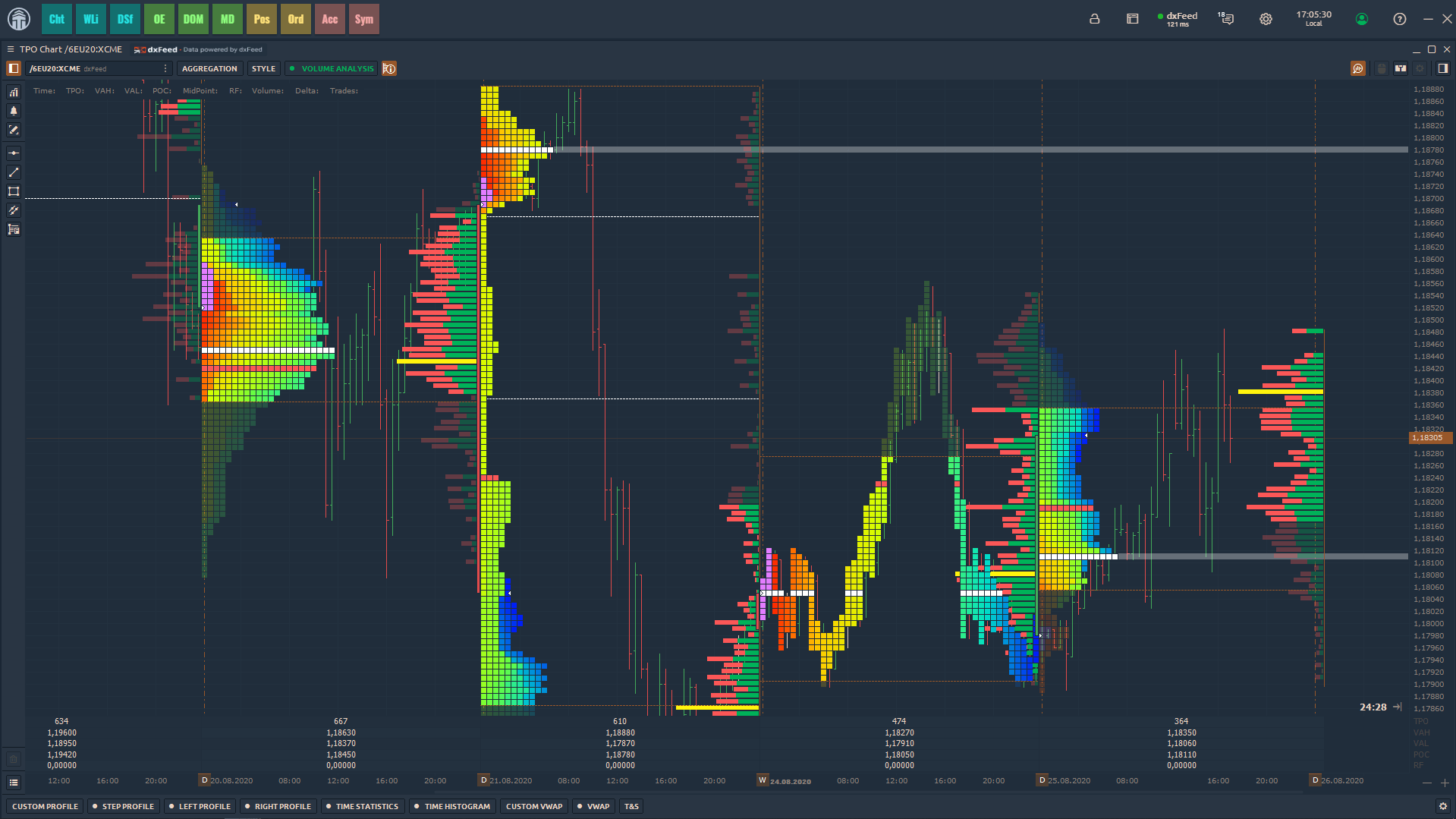 dxFeed, as a market data vendor, provides only data into the platform. Based on dxFeed data you can still place orders in Quantower using the Trading Simulator panel. Complete simulation of live trading on real-time data will improve your trading skills. Besides, you will find the Market Replay panel on the platform for manual backtesting of trading systems.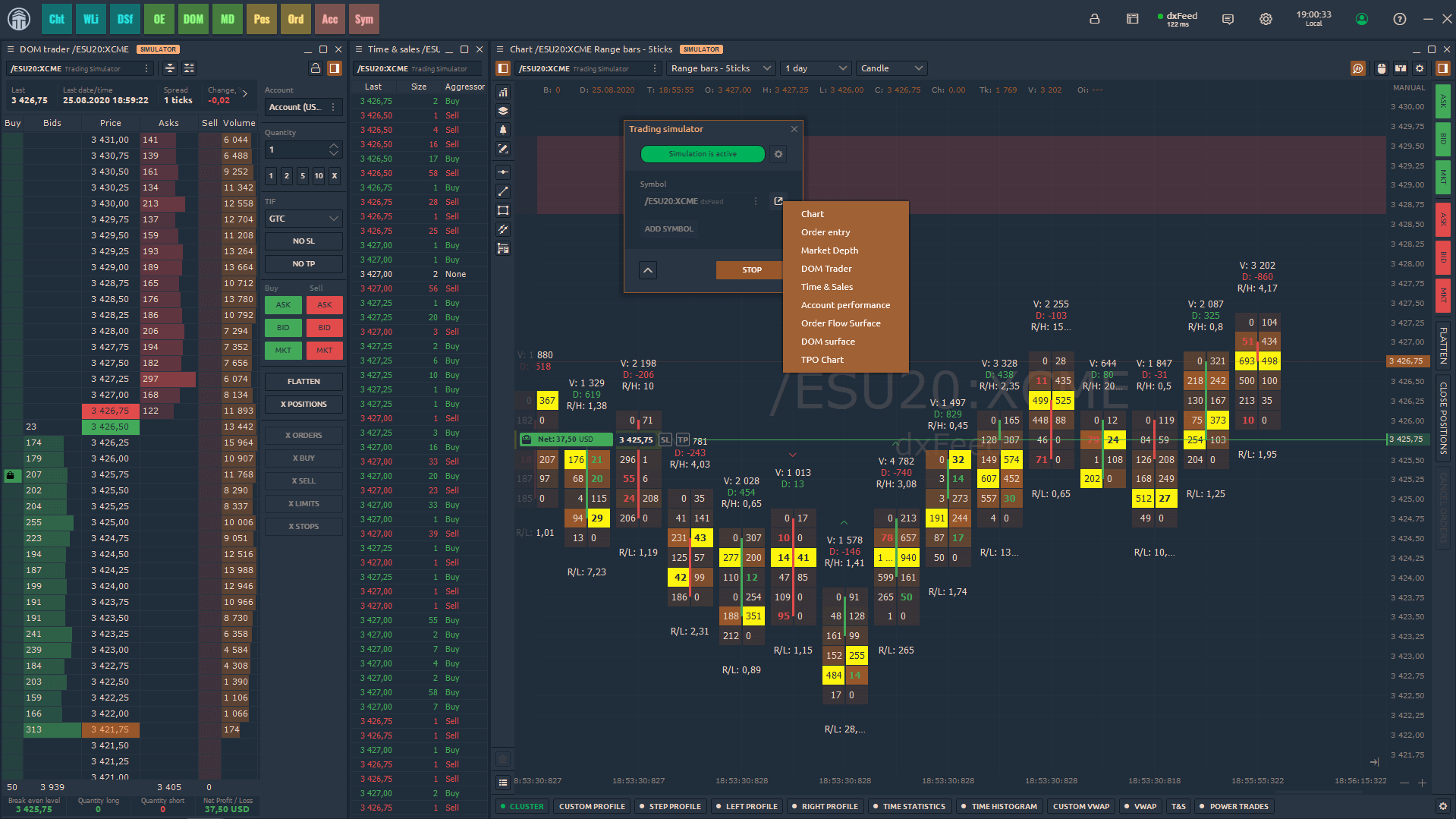 All these panels, as well as professional features of Quantower platform and data from dxFeed will be indispensable for technical and orderflow analysis of futures, stocks, and other assets.
To get real-time market data, just create an account, select the necessary exchange, and subscribe to the data.
Comments