Volume analysis tools
Quantower provides the set of professional volume tools for analyzing the distribution of the trading volume at each price level, an imbalance between buyers & sellers
Cluster Chart
Gain full market insight using price, volume, time and order flow on a single chart
Volume profile
Add volume profile with various time periods, find our point of control and value area.
Historical Time & Sales
Check all previous trading activities on a selected candle with Historical Time & Sales
Time statistic & Histogram
Get detailed volume statistics for each bar — Delta, Volume, Number of Trades etc.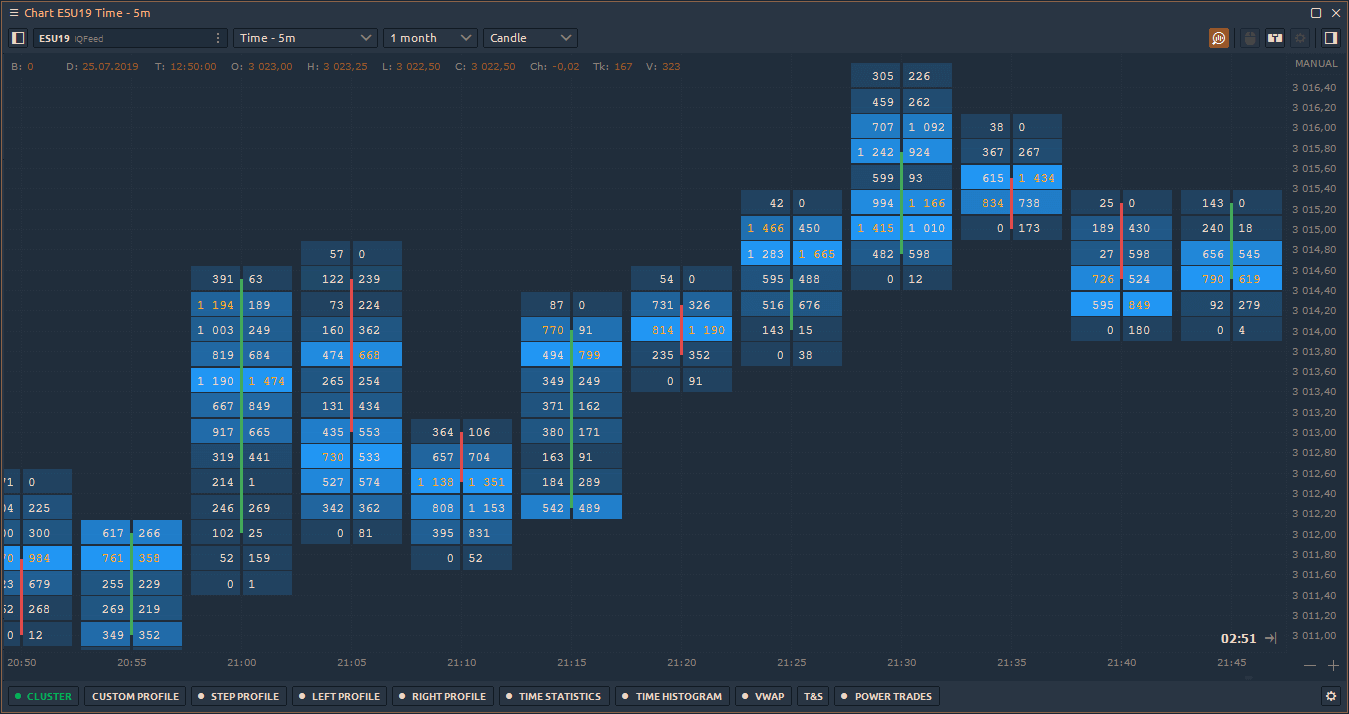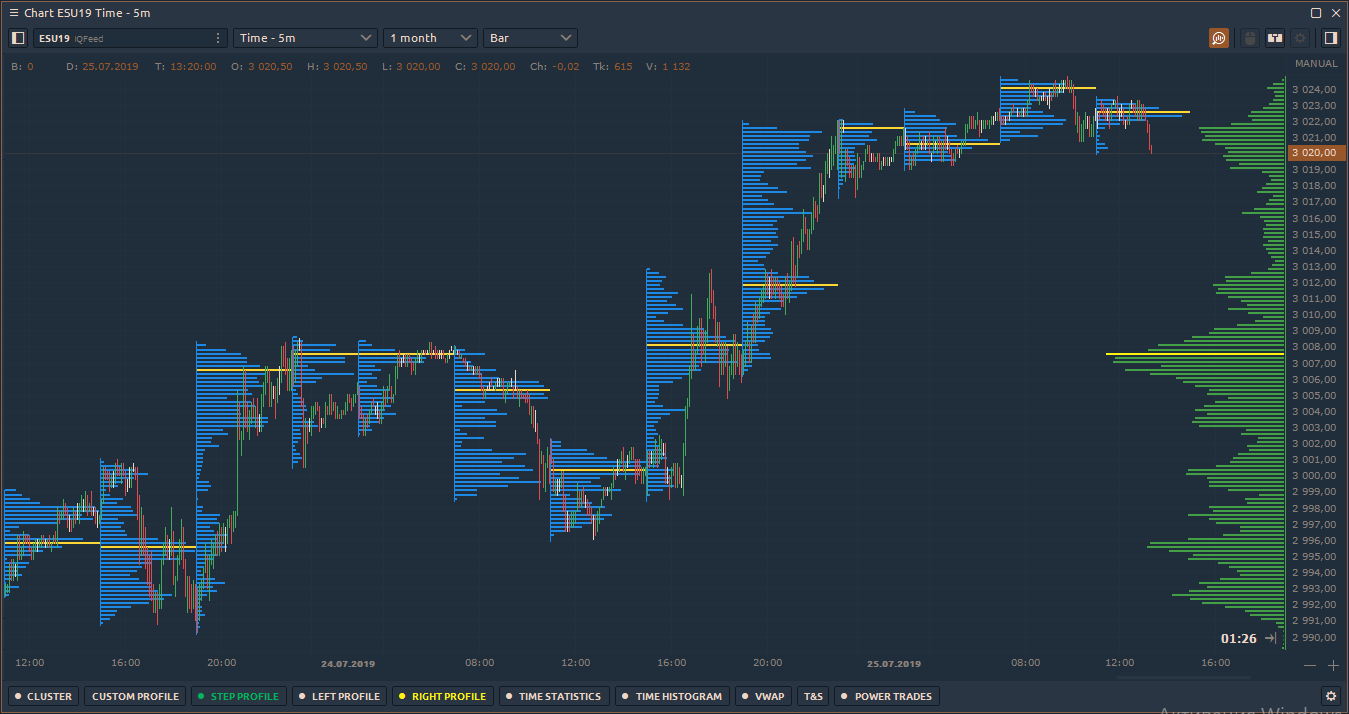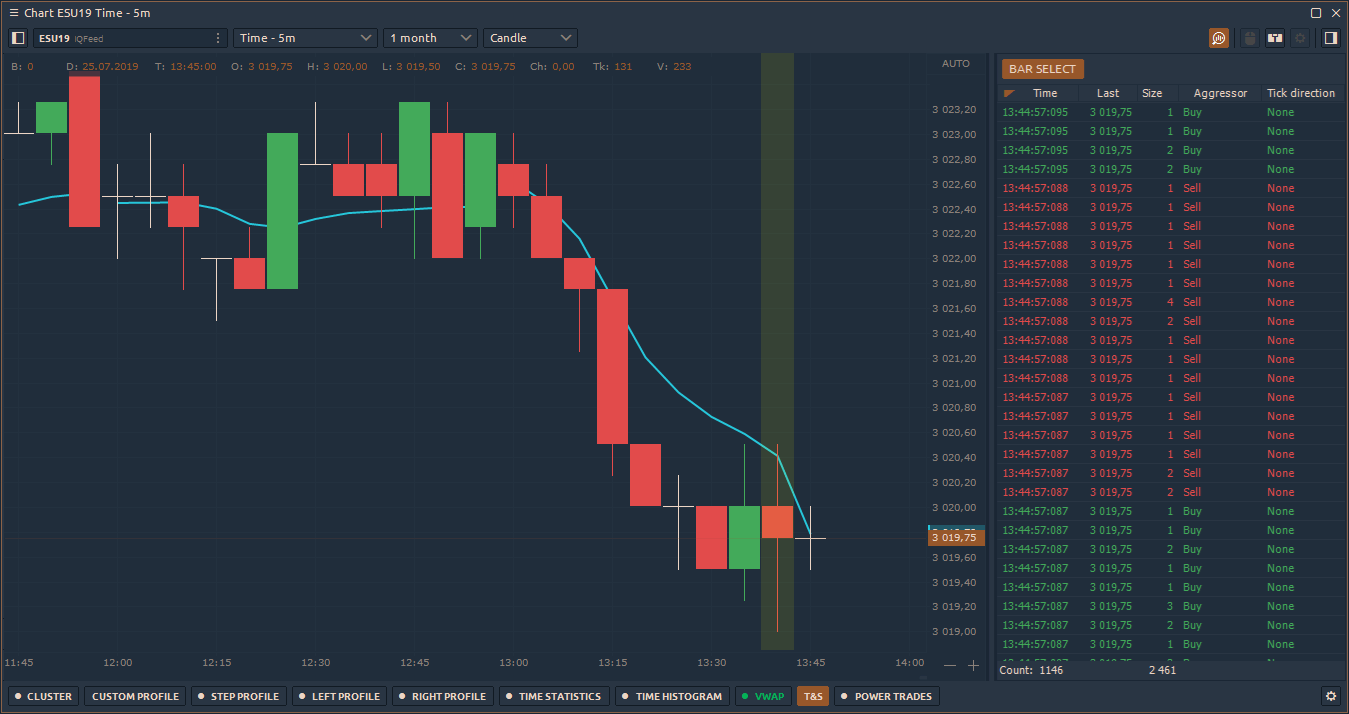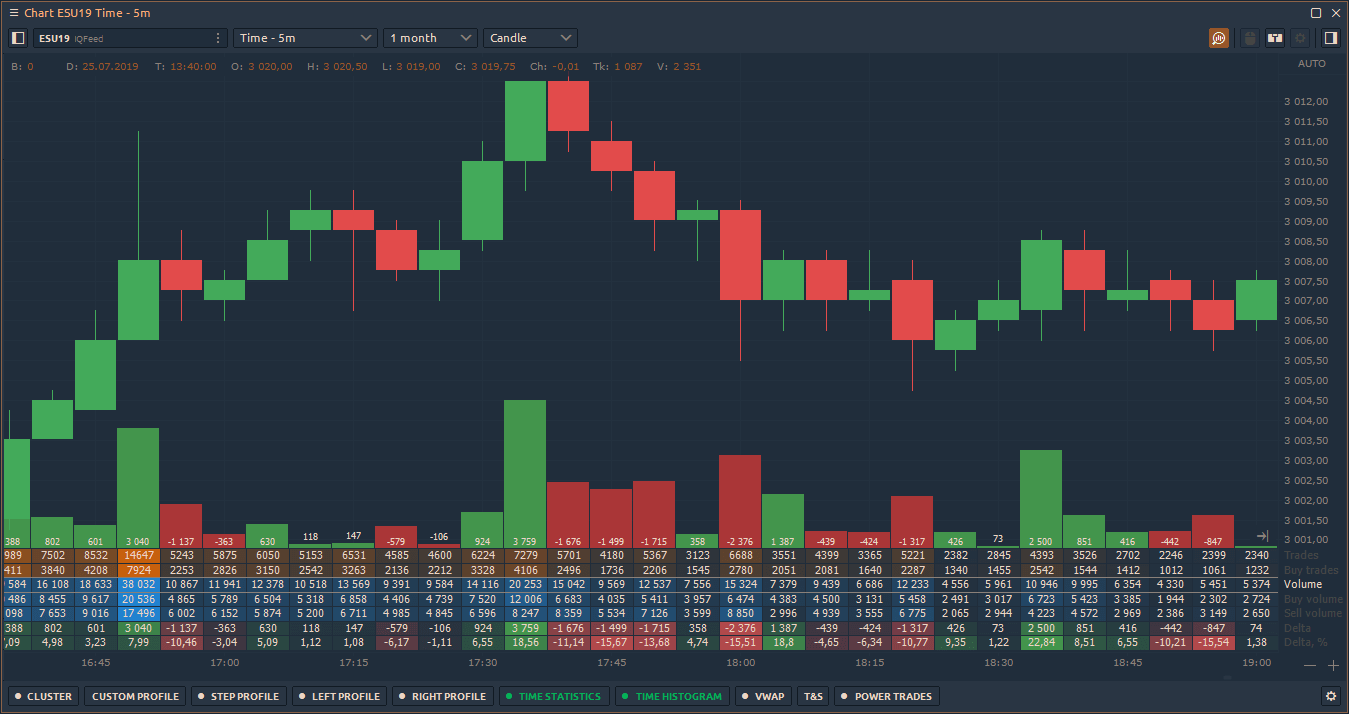 Volume weighted average price (VWAP)
Reveal a "benchmark" price for an asset for any period of the trading day or session. Average price is weighted by volume for evaluating the overpaying or underpaying of current price relative to the VWAP price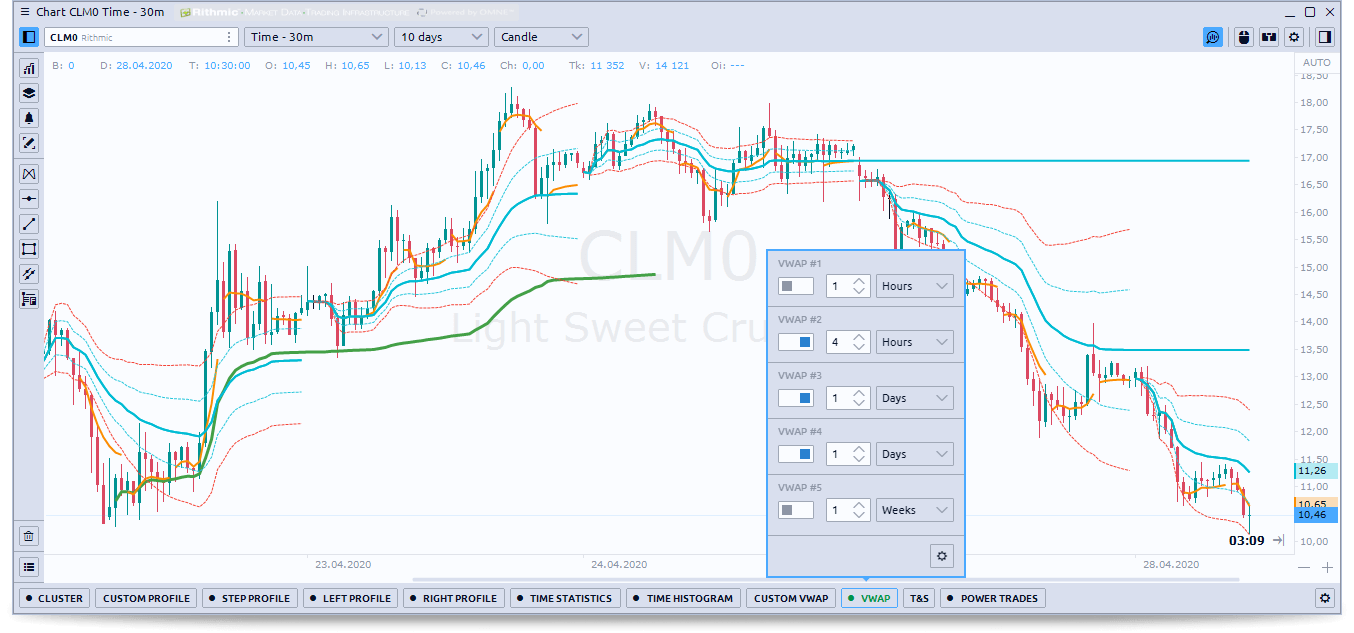 TPO Profile chart
Analyze the TPO Profile to understand the price distribution during the day or trading session
Shows crucial support/resistance price levels
Display TPO Point of Control, Value Area and Singles
Split & Merge TPO Profiles for all-around analysis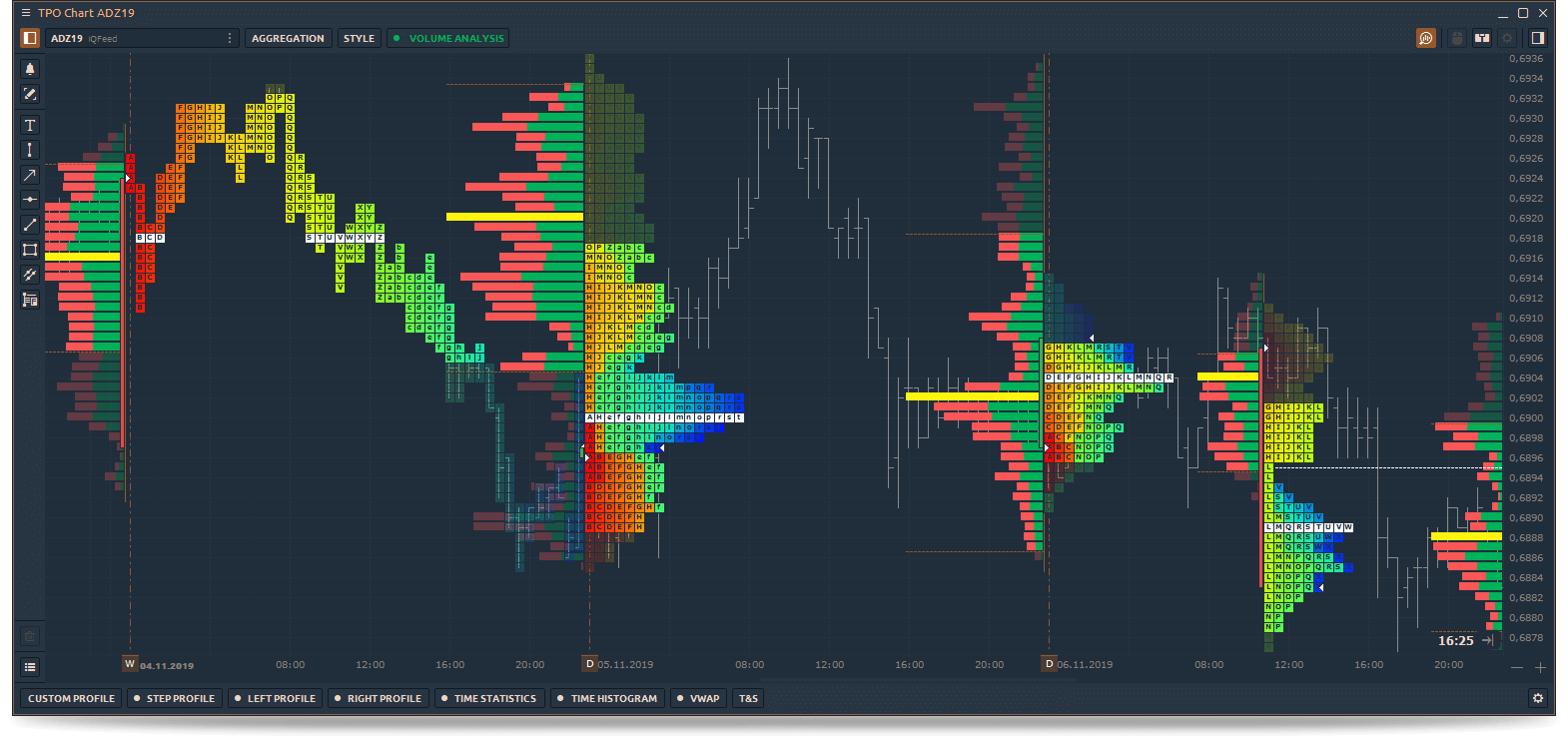 DOM Surface
Gain unique market insight by using the DOM Surface. Find the most reliable price levels with a huge amount of limit orders that can affect the price movement
Analyze Cryptocurrencies, Futures, Stocks, ETFs
Use Volume Analysis Tools directly on the order flow chart
Set different numbers of DOM levels for a clear picture
Heatmap mode tracks the liquidity change at each price level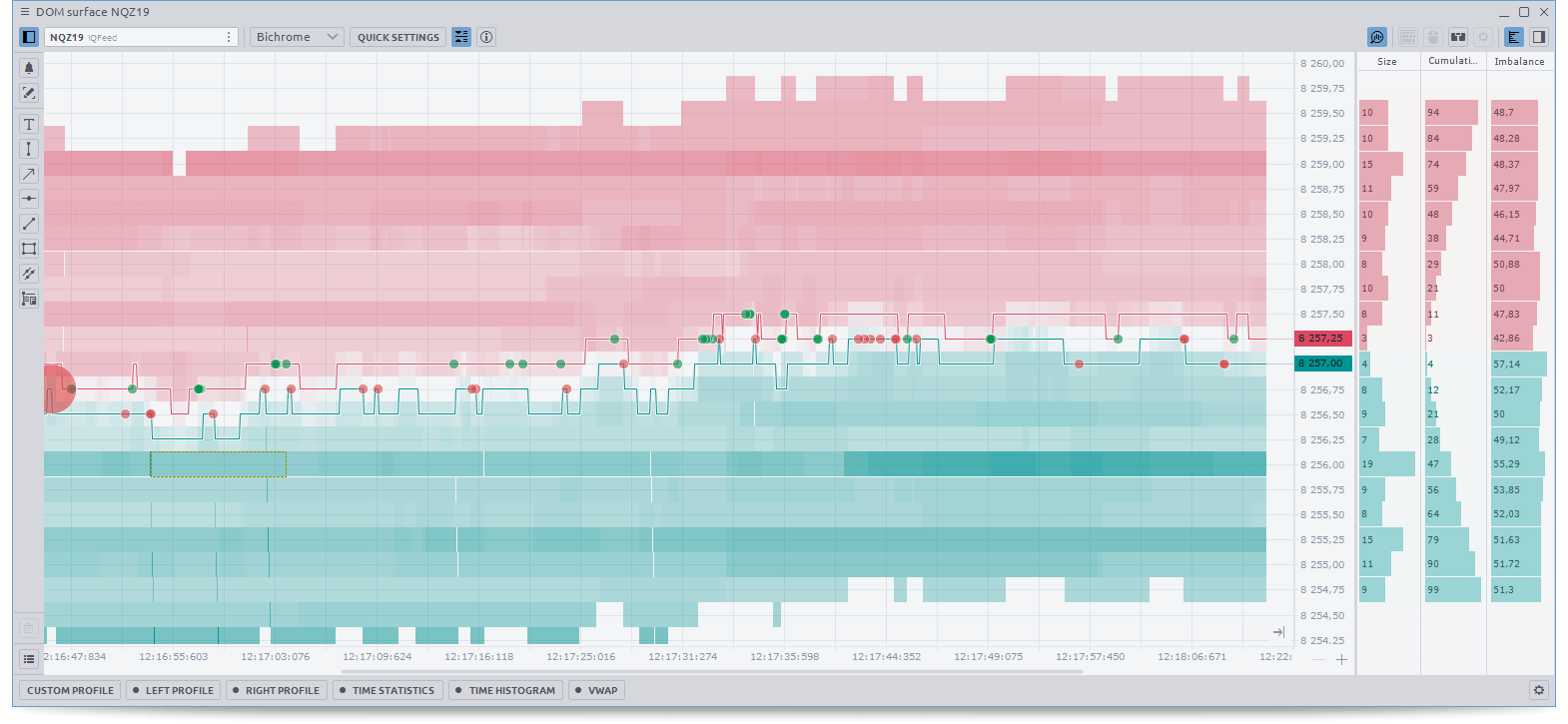 Chart types
Get a trading advantage in the market using professional charting tools. Analyze the market with our easy-to-use features and an extensive list of chart types:
Kagi, Renko, Point & Figure, Line Break
Time-based chart with custom time periods
Heiken-Ashi, Tick chart, Range Bars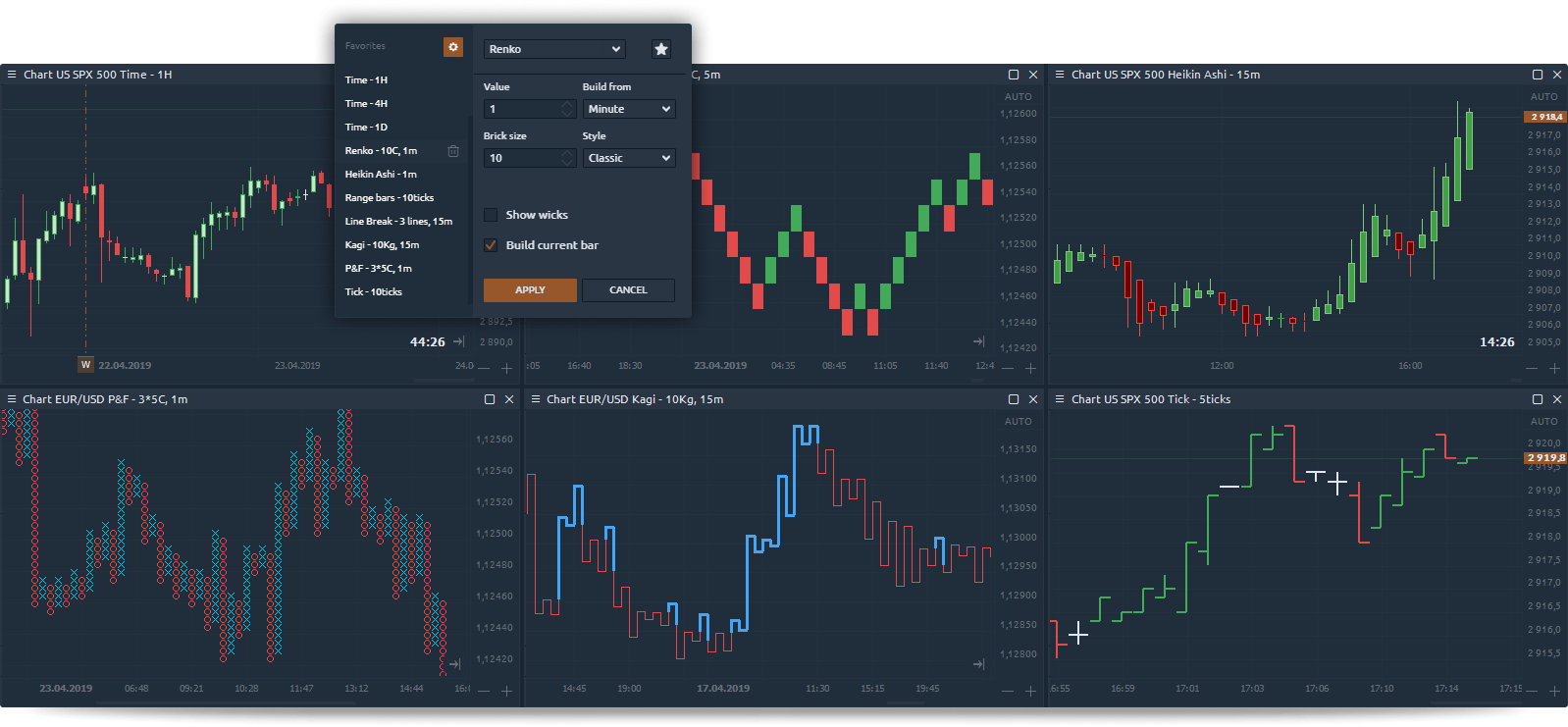 Chart overlays
Add and compare several assets on the same chart to find out their relationship with each other. Use absolute price scales to see how each instrument has performed since the start of the year.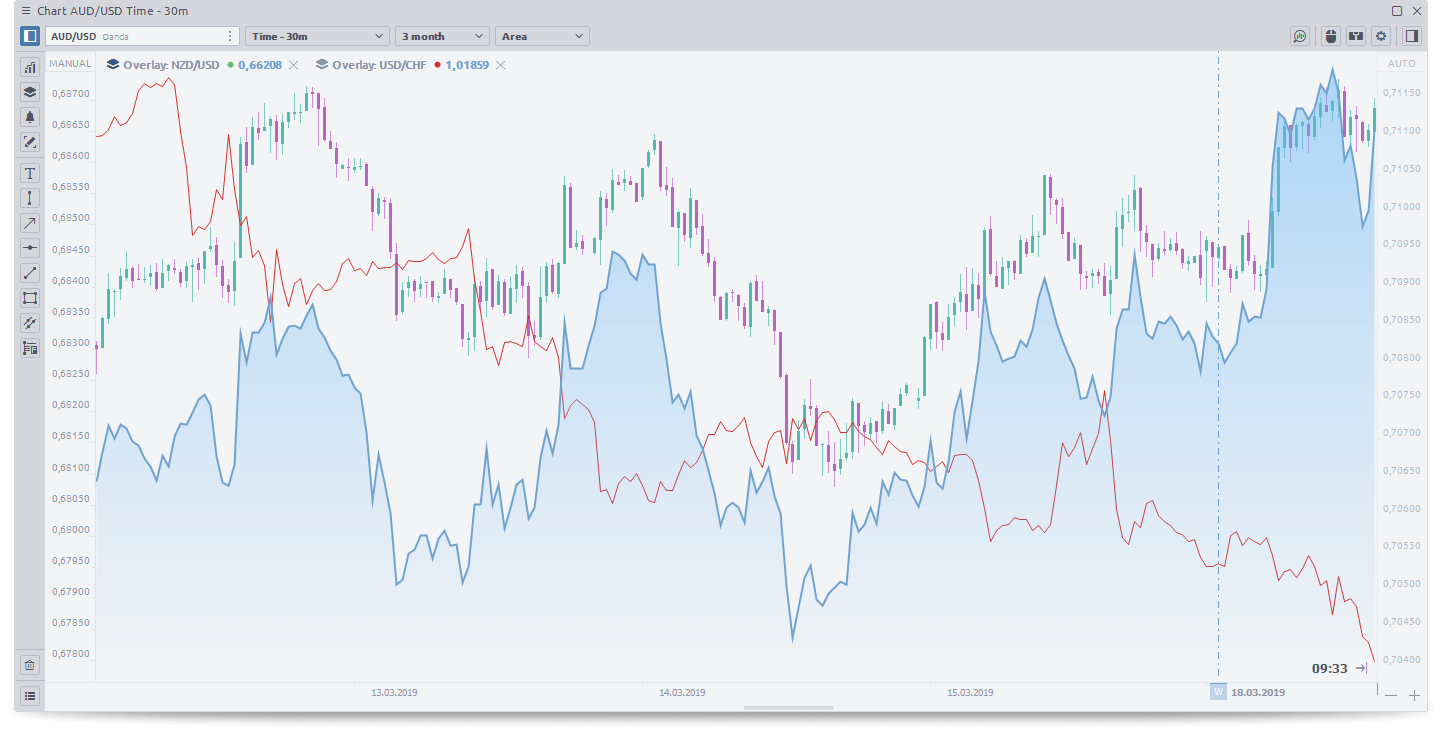 Drawings and Indicators
Wide list of drawing tools and indicators are ideal for technical traders to analyze volatility, support & resistance, trends, as well as reversal points.
Trends & Channels
Geometry tools
Fibonacci & Gann
Harmonic patterns
Text & Comments
Channels
Moving Averages
Trends Volatility
Volume
Oscillators